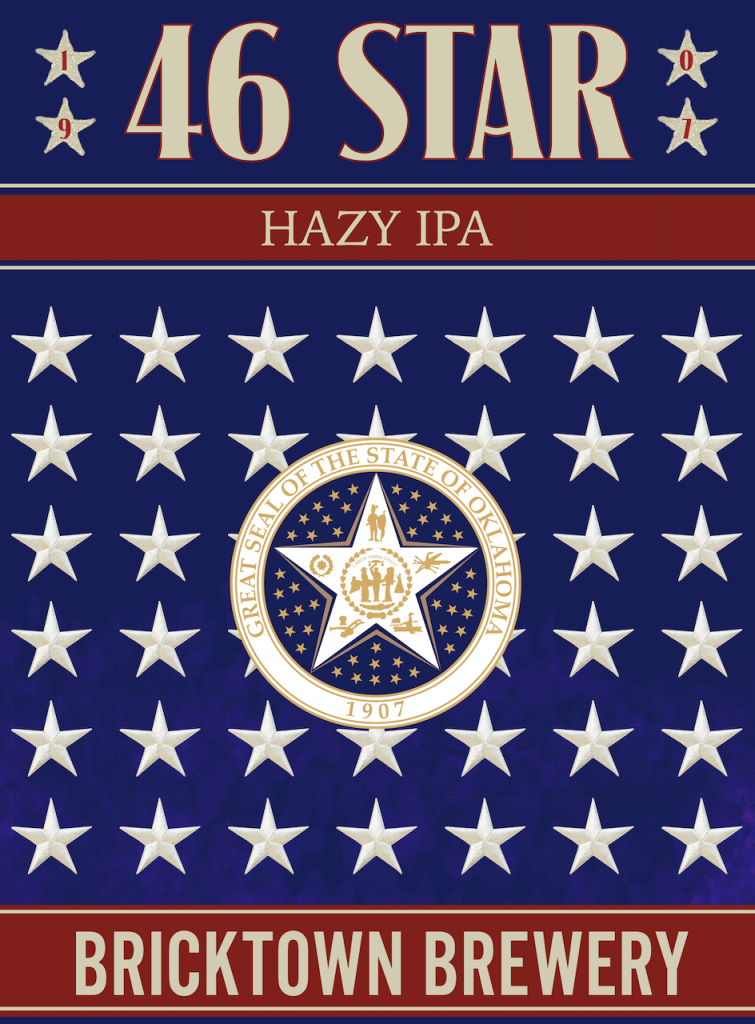 Bricktown Brewery – 46 Star Hazy IPA
Oklahoma has become quite popular in recent years with the art of brewing craft beers. In fact, small breweries have popped up all over the state. We at Uniquelahoma thought we would introduce you to a few of the homegrown brews out there. We have joined up with several breweries who will be sending us some of their favorites to share with you, our readers. We hope you love learning about these beers and breweries as much as we love sharing their craft with you.
46 Star Hazy IPA is a classic New England style IPA. Ample additions of Amarillo and Centennial hops in the kettle are boosted by a dry hopping of El Dorado and Mosaic hops to give this beer a full-bodied and juicy flavor. This is a classic "crushable" IPA that is unfiltered to provide a hazy appearance, and add that full body of a great IPA! 46 Star boasts hints of pineapple, grapefruit, white peaches, and oranges for balance to the natural bitterness of the hops.
Visit www.bricktownbrewery.com to find the location closest to you, and follow them on Instagram @bricktownbrewery to be the first to know about their upcoming beer releases! 
(Visited 22 times, 1 visits today)