01janAll DayAmerican Indian Artists: 20th Century Masters
Event Details

See more than 50 works by 40 artists in the "American Indian Artists: 20th Century Masters" exhibit at the National Cowboy & Western Heritage Museum. Explore this Oklahoma City exhibit, and view the individual creativity and stylistic diversity of some of the most notable American Indian artists like T.C. Cannon, Kevin Red Star, Frank Big Bear Jr. and Jerome Tiger.
Formerly known as the National Cowboy Hall of Fame, the National Cowboy & Western Heritage Museum in Oklahoma City's Adventure District features an internationally renowned collection of Western art and artifacts. Since its opening nearly 50 years ago, more than 11 million visitors from around the world have explored this unique Western museum. In addition to spectacular galleries and grounds, the Museum is home to several special events. The most popular is the annual Chuck Wagon Gathering & Children's Cowboy Festival held on Saturday and Sunday of Memorial Day weekend each May. The most prestigious is the annual Prix de West exhibition, a prestigious invitational art exhibit of more than 250 Western paintings and sculpture by the finest contemporary Western artists. And, the most star-studded is the annual Western Heritage Awards, honoring hall of fame inductees and the year's best in literature, music, film and TV every April.
The Joe Grandee Museum of the Frontier West Gallery, which includes 450 military, American Indian and frontier themed artifacts across 6,500 sq. ft. of exhibit space offers displays on the contributions of the Buffalo Soldiers, as well as the development of the West. Permanent galleries at the museum include the American Cowboy, American Rodeo, Art of the American West, Fine Firearms, Native American Gallery, Silberman Native American Art Gallery, Western Performers Gallery and monumental sculptures.
The National Cowboy & Western Heritage Museum is also home to several interesting children's exhibits. Check out Prosperity Junction, a fully constructed frontier cattle town featuring 19 buildings. With expansive 40-foot ceilings, the town stretches from an industrial section with railroad depot, livery stable and blacksmith shop to a residential section complete with homes, a church and a one-room schoolhouse. Other children's exhibits include a chuck wagon display and a fully furnished bunkhouse.
Exhibitions change continually at the National Cowboy & Western Heritage Museum with several new exhibits on display every few months. Come to the museum to see significant works by master artists Charles Russell, Frederic Remington and Albert Bierstadt. Begin and end your visit at the awe-inspiring 18-foot tall sculpture by James Earle Fraser entitled "The End of the Trail," which depicts a lone Native American on a weary horse.
The National Cowboy & Western Heritage Museum is also home to a museum store, wonderful gardens and a restaurant, which is open daily.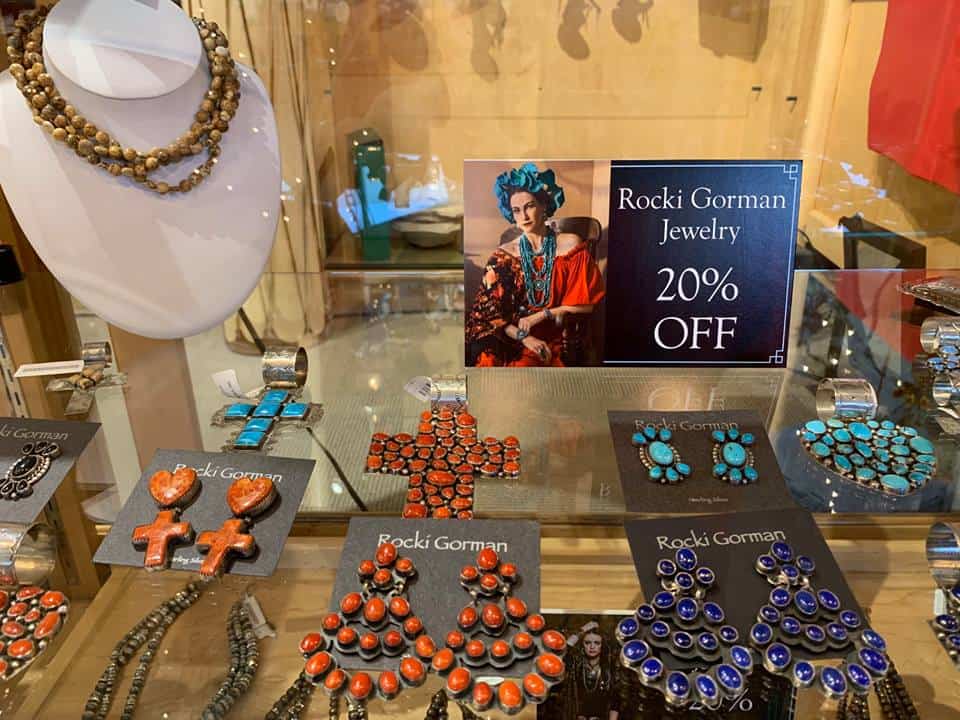 AMENITIES
Discounts: 
Senior Discount
Facility Amenities: 
ADA Compliant, Credit Cards Accepted, Gift Shop, Handicapped Parking, Meeting Space Available, Restaurant on site
Group Amenities: 
Accommodates Tour Groups, Advance Group Reservations Required, Bus/Motorcoach Parking, Complimentary Attraction Passes for Guide/Driver, Group Rates Available
Highway Corridors (within 5 mi.): 
I-35, I-44, Route 66
Suitable for Ages: 
Adults (18+), Children (up to 12), Teens (13-18)
Tour Information: 
Group Tours, Guided Tours, Self-guided tours
HOURS
Sunday: 
12:00 pm - 5:00 pm
Monday: 
10:00 am - 5:00 pm
Tuesday: 
10:00 am - 5:00 pm
Wednesday: 
10:00 am - 5:00 pm
Thursday: 
10:00 am - 5:00 pm
Friday: 
10:00 am - 5:00 pm
Saturday: 
10:00 am - 5:00 pm
PRICING
Adults: $12.50
Seniors (62+): $9.75
Student with valid ID: $9.75
Children (4-12): $5.75
Children (3 and under): Free
While every effort has been made to ensure the accuracy of the pricing listed above, prices are subject to change without notice.
DIRECTIONS
Located at the I-44 & I-35 junction in NE Oklahoma City. From I-44, take Exit 129 (ML King Blvd), then go north to 63rd St and left (west) to museum entrance.
20th Century Masters Exhibition September 1, 2018 at 10:00 a.m. – May 12, 2019 at 5:00 p.m.
American Indian Artists: 20th Century MastersAs Lakota artist Oscar Howe wrote in 1958, "There is much more to Indian art, than pretty, stylized pictures." This exhibition highlights this depth and the 20th century American masters who shaped it. Explore early artists such as the Kiowa Six, Tonita Peña, Harrison Begay, and the institutions that influenced them — particularly the University of Oklahoma and the Santa Fe Indian School. See how their art, and that of many others, was not limited to a specific medium or a standard scene, but also reflected individual creativity and stylistic diversity.
Location

National Cowboy & Western Heritage Museum