02decAll Day02janChristmas Parade of Lights
Event Details

Get in the holiday spirit and head to downtown Pauls Valley for the annual Christmas Parade of Lights. Visitors to this annual parade will enjoy a wide variety of decorated floats, marching bands, carolers and more. This merry parade features a contest with three main float categories. The "Spectacular Sparkles" award will go to the float with the most innovative display of lights and illumination, while the "Milk & Cookies" award will go to the most outstanding parade entry featuring children. See which float wins the "O Holy Lights" award for the best religious theme, and stick around to see which entry wins the overall "Knock Your Socks Off" grand prize.

Though the wide range of colorful floats are often the highlight of Pauls Valley's Christmas Parade of Lights, group and individual entries will also march through the downtown area to the delight of holiday guests and visiting families. Classic cars, vintage trucks and lively school bands will also be featured in this year's parade. Listen to the sounds of the season and witness as one musical troupe is awarded the parade's "Jingle Bell Rockin'" award. During the evening you can also enjoy a chili dinner, ice skating and lights at the train depot. Make a new tradition by bringing the entire family out to this festive parade, and celebrate the magic of the holiday season.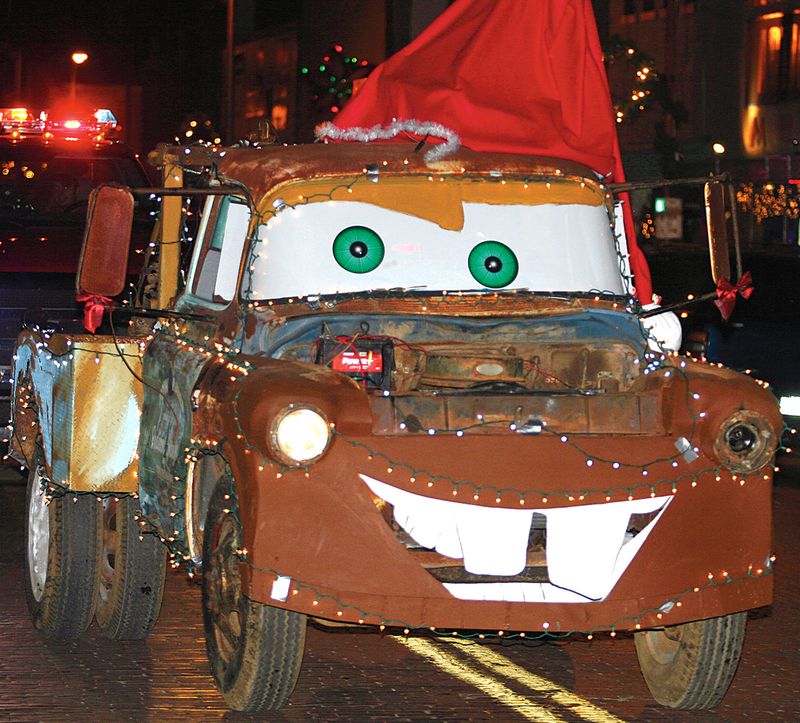 Facility Amenities: 
ADA Compliant
General Information: 
Free admission
Highway Corridors (within 5 mi.): 
I-35
Projected Attendance: 
1,500
Parade starts at 6pm.
From I-35, take Exit 72 to Pauls Valley.
Time

December 2 (Monday) - January 2 (Thursday)