22nov01janDowns Family Christmas Lights
Event Details

The Downs Family Christmas Lights in Norman is one of the most spectacular light displays at a private residence in Oklahoma. Each year since 2007, nearly two months of work have gone into creating a wonderful display with two "mega trees" that are 70 feet tall, ten mini trees and 20-foot long arches, all created out of over 280,000 lights.
Each strand of lights is synchronized to a specific playlist of cheerful Christmas songs. You'll want to stop and watch the lights gleam with the music. Drive through this display with your radio set to 107.1 to see the show in action. Previous years have included Christmas songs by Go Fish, Trans Siberian Orchestra, the cast of "Glee" and Relient K.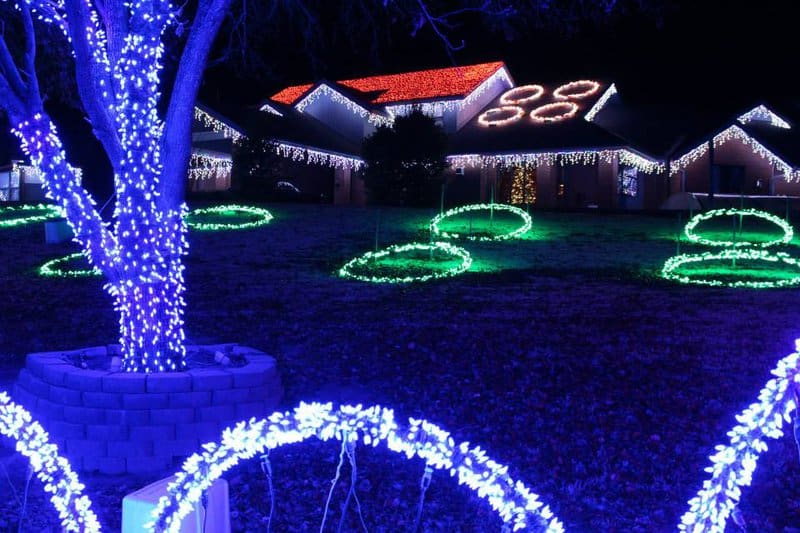 In 2013, the Downs Family Christmas Lights was chosen as one of the top 20 private home displays by ABC to be featured on their reality TV show, "The Great Christmas Light Fight." With no professional help in setting up or breaking down the display, this family's house and surrounding land that shines with over 5,600 strings of lights will get you in the Christmas spirit.
AMENITIES
General Information: 
Free admission
Group Amenities: 
Accommodates Tour Groups, Bus/Motorcoach Parking
Projected Attendance: 
80,000
HOURS
Monday: 
6:00 pm - 12:00 am
Tuesday: 
6:00 pm - 12:00 am
Wednesday: 
6:00 pm - 12:00 am
Thursday: 
6:00 pm - 12:00 am
Friday: 
6:00 pm - 12:00 am
Saturday: 
6:00 pm - 12:00 am
Sunday: 
6:00 pm - 12:00 am
PRICING
Admission is free, but cash and food donations are accepted.
While every effort has been made to ensure the accuracy of the pricing listed above, prices are subject to change without notice.
DIRECTIONS
From I-35, take Hwy 9 East. Proceed eight miles to 72nd Ave and turn right (south). Go less than half a mile and turn right into the driveway. Parking is available in the 20-acre field.
Welcome to the Downs Family Christmas Light Ministry
We are less than six months away from our 12th Christmas light season! Weather permitting we will be live November 22nd, 2018 at 6 pm. We hope to see you there!
Follow us on our Facebook fan page! We'll be updating it throughout the year with pictures, comments, and any important information involving the display.
The song list for 2017 contains eleven songs, plus our usual funky intermission. We don't list our songs for the new year before the show starts, so you'll just have to wait for the next years playlist! Here was the playlist for this past 2017 season: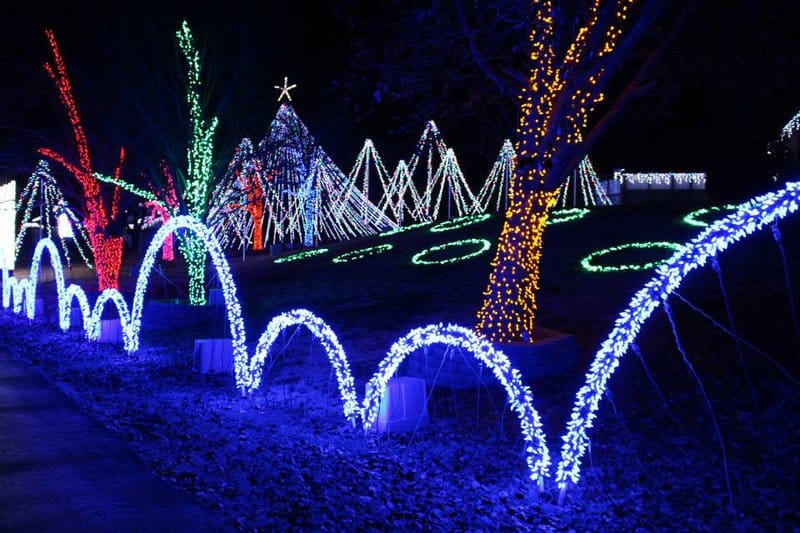 Song & Artist: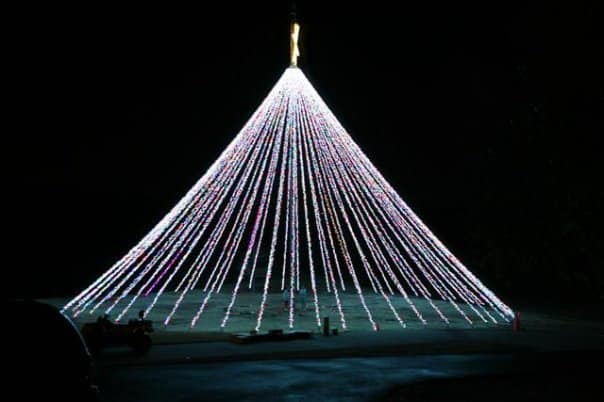 The intermission song is jazzy, Christmas Comes but Once a Year by the great BB King.
The background of the introduction is the first minute of Christmas Canon by Trans Siberian Orchestra.
As always, every song we use can be downloaded from iTunes. We hope you buy the music and help support these awesome artists!
In 2011, we received a visit by the Ugandan Orphans Choir, an amazing group of kids from Uganda that travel the US singing and dancing, in hopes of raising awareness about the problems back home in their native Uganda. We hated to get them out on a cold night, but couldn't resist a picture!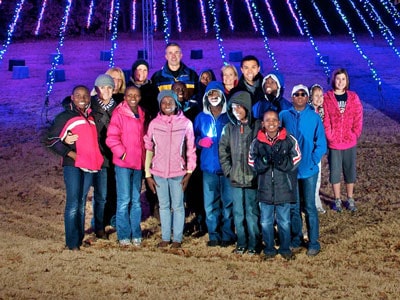 Time

November 22 (Thursday) 6:00 pm - January 1 (Tuesday) 11:59 pm
Location

Down's Family Christmas Light Ministry