01febAll DayGuthrie Maker Days
Event Details

During Guthrie Maker Days, all are invited to engage with their inner creative side. On the first Saturday of each month, participate in the arts & crafts fun to create a new masterpiece.  Some Guthrie Creative Arts businesses offer classes guiding guests through the skills necessary to make a beautiful piece of artwork at each Guthrie Maker Days.

February's event features activities from three Creative Arts Businesses: Home Sweet Home on the Range (110 W Harrison), seven10 (710 E Warner) and SWAK (109 E Oklahoma).

Home Sweet Home on the Range presents a $10 make and take craft event from 11am-12pm for children and from 1-2pm for ages 10 and up. Pre-registration for this class is required and can be found at the store's Facebook page.

seven10 presents "Scrapbooking: Border Basics" from 11am-2pm.  Join Creative Memories Advisor Vicki LaFoe to make three borders and one card. The first two projects are free. The next one or two projects are only $3 each.

SWAK presents beginner bunch. Come and learn to knit or crochet from 10am-3pm. The class is free with the purchase of basic supplies.

Creative arts businesses that have participated in Guthrie Maker Days include the Guthrie Arts Center, Art Loft Oklahoma, Home Sweet Home on the Range, SWAK (Sealed With A Kiss), G Gallery & Glass Studio, seven10 Crafting Retreat, Oklahoma Mini Mill, Sooner Quilts, Cross Stitch Haven and Tipsy Artist.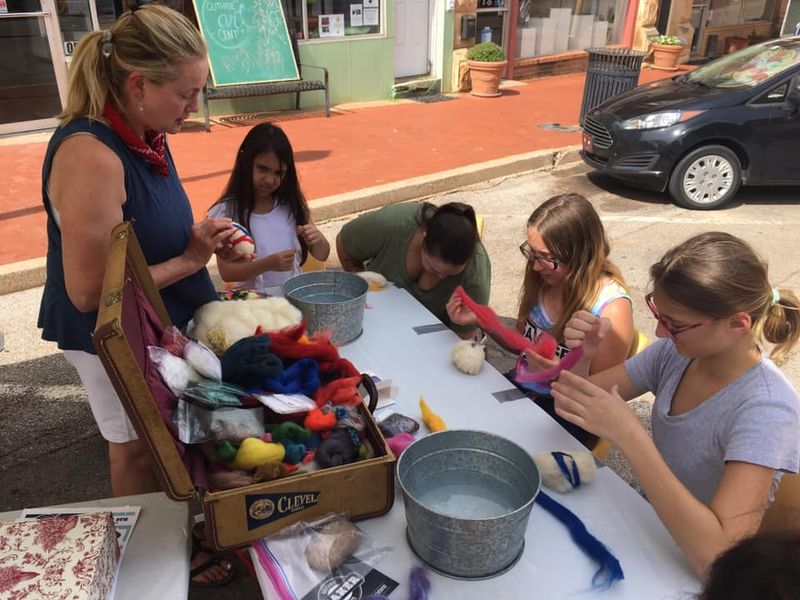 Pricing
Varies by activity.
While every effort has been made to ensure the accuracy of the pricing listed above, prices are subject to change without notice.
Amenities
Highway Corridors (within 5 mi.)
Location

Various Locations