19jan7:30 pmMad Dog Demolition Derby
Event Details

Make your way to the Mad Dog Demolition Derby at the Claremore Expo Center for an evening of fun and car smashing. Come see and hear one of the loudest events in Claremore, full of crushed metal and smashed cars. Drivers will compete in figure eight, mower derby and Hornet car circle racing. This event is fun for the whole family, with a mini car derby kids will love and a full-size derby fit for adults. Claremore's Mad Dog event offers fast-paced action for everyone to enjoy, including the Saturday night Power Wheel Derby.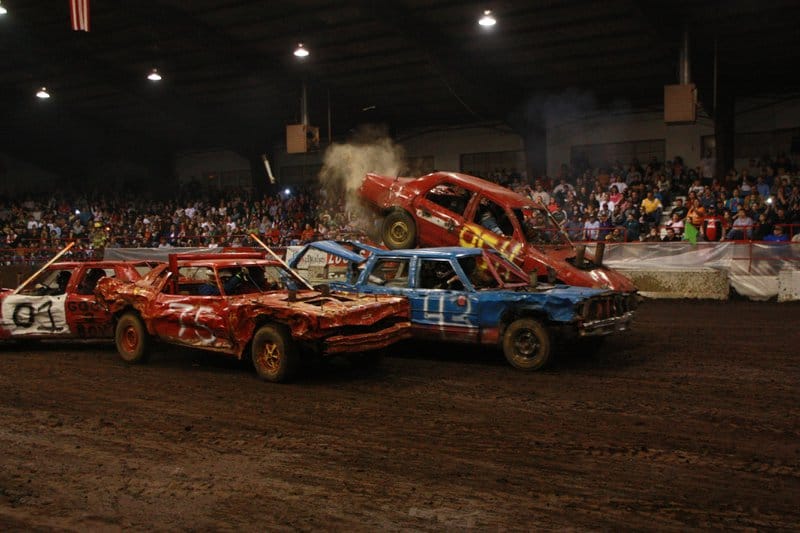 AMENITIES
Facility Amenities: 
ADA Compliant
Group Amenities: 
Bus/Motorcoach Parking
Highway Corridors (within 5 mi.): 
I-44, Route 66
Projected Attendance: 
3,000
PRICING
Day-of adult admission: $20.
Day-of child admission (2-11): $14.
Advance adult admission: $18.
Advance child admission (2-11): $12.
While every effort has been made to ensure the accuracy of the pricing listed above, prices are subject to change without notice.
DIRECTIONS
From I-44, follow OK-66 E/Rte 66 to Veterans Pkwy in Claremore.
It's not just Demolition Derby, it's the Mad Dog Demolition Derby! Come see the metal crushing car-smashing Hero's of the Mad Dog Derby Tour doing battle. You'll see Mini car derby, & Full-size Derby mayhem. It's a weekend of Total Destruction that you, your friends and family will race to attend!!!
Times
Gates open at 5:30 pm and the show starts at 7:30 pm
Ticket Information
Advance tickets are available online Up to 6 pm on Thursday Prior to Event
All prices include tax and will go up at the Door of the Event
Advance Prices
$18 Adult (Age 12 & up) * $12 Child (Age 2-11)
Day of show
$20 Adult * $14 Child
Classes
Full-size Full Weld
Payouts: $1200, $600, $300, $100
Full-size Limited Weld
Payouts: $1200, $600, $300, $100
Compact
Payouts: $600, $300, $100
NEW- 80s & new Full-size Hobo class
Payouts: $600, $300, $100 (One heat go)
Power Wheel derby
Ages 4-8yrs trophies/metals at all listed events  
Trophies top 3 places all classes
ALL CARS MUST BE INSPECTED 1 HOUR PRIOR TO START TIME
Cars check in: 2pm-5:30pm
.
Car and Driver Entry Fee
Pre-entry fee - $40 deadline is Jan 7th.

Pay at the gate entry Fee - $60

Kids Power Wheel derby- Free entry fee
Pit Passes - $25
All Advertised Prize Money is GUARANTEED!!!!
CASH Only the day of the event
RULES: CLICK HERE
Rules contact: Rob Baker 515-971-1328
Follow us on Facebook: R&R Total Destruction Promotions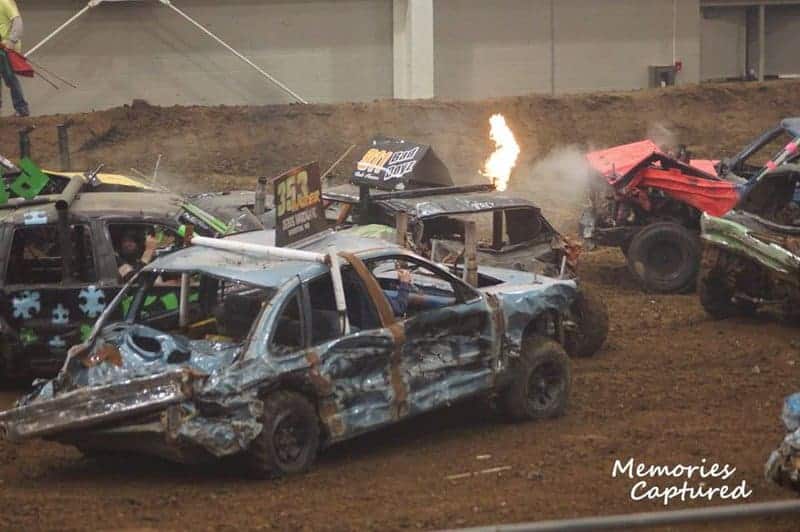 Location

Claremore Expo Center