29decAll Day30Oklahoma Gun Show
Event Details

The Oklahoma Gun Show in the Modern Living building of Oklahoma State Fair Park in Oklahoma City is sure to have the products you are looking for with a wide selection of firearms, ammo, knives and more. With an entire hall full of merchandise to browse through, you'll want to come to both days of this weekend event to everything these high-quality dealers have to offer including everything you'll need to take on the great outdoors.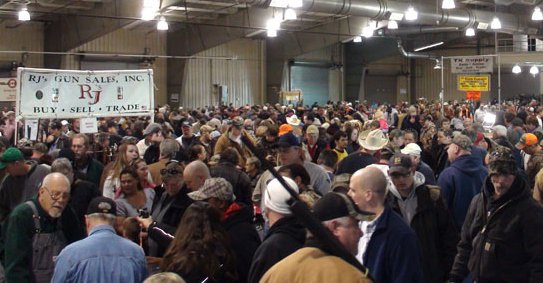 AMENITIES
Highway Corridors (within 5 mi.): 
I-40, I-44, Route 66, US-270
HOURS
Saturday: 
10:00 am - 5:00 pm
Sunday: 
9:00 am - 4:00 pm
PRICING
Adults: $13.
Children (12 & under): free.
While every effort has been made to ensure the accuracy of the pricing listed above, prices are subject to change without notice.
DIRECTIONS
Located in the Modern Living Building.
http://oklahomagunshows.com/
The Best Gunshow!
Oklahoma Gun shows are known for being the highest quality events in every city and town we visit. We attract the highest quality vendors with the best prices and selection you will find. Our superior marketing and advertising guarantees the highest attendance and the largest shows. Year after year, we consistently produce the BEST Gun Shows for our loyal dealers and customers.
Time

december 29 (Saturday) - 30 (Sunday)
Location

Oklahoma State Fair Park
Future Event Times in this Repeating Event Series
january 19, 2019 (All Day)february 23, 2019 (All Day)march 2, 2019 (All Day)october 12, 2019 (All Day)november 23, 2019 (All Day)