01nov12:00 pm6:00 pmPAMBE Ghana Global Market
Event Details

PAMBE Ghana's Global Market features some of the most unusual, standout gifts in the Oklahoma City metro. This winter market serves as a seasonal fair trade shop with handmade goods crafted in a diverse range of countries. Shop here and easily mark a few gift recipients off your holiday shopping list.

Perhaps the teenager in your life would appreciate the Guatemalan hackey sacks, while the wool hats from Nepal may be the perfect fit for the kids. From Peruvian Nativity sets and global furniture to international instruments and African masks, this unique mix of gifts is sure to please even the pickiest of loved ones.

Shop this immense selection of goods hailing from countries like Haiti, Ghana, Burkina Faso, India and Indonesia for presents friends and family are sure to remember for years to come.
Making Midtown Global: PAMBE Ghana's Fair Trade Global Market Opens At The Sieber for a Second Holiday Season
Global-minded shoppers will once again find the seasonal fair trade shop of local non-profit PAMBE Ghana in Oklahoma City's Midtown, at the Sieber Apartments, 1307 N Hudson. The Market will be open this year from Nov. 1-Dec. 24.
Old and new friends are invited to the Global Market's grand opening party, from 4:00-6:00 pm on Saturday, November 3, which will feature food, drink, music (and shopping), and a chance to learn about the school PAMBE Ghana supports in northern Ghana, La'Angum Learning Center (LLC). Founder and Executive Director Alice Iddi-Gubbels will provide her annual update on the school, the children and future plans.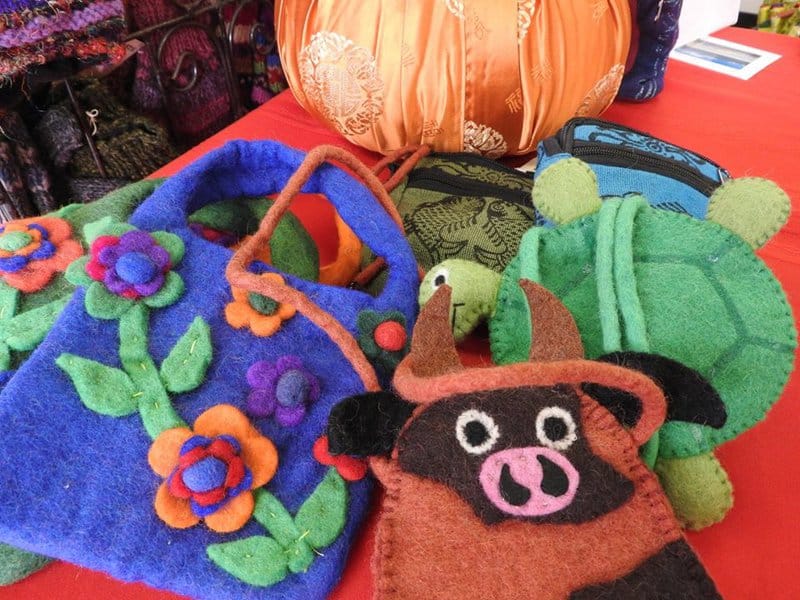 "We're so grateful to the Sieber for donating space to our Global Market again this year," said PAMBE Ghana president Tom Temple. "This is a significant gift, which allows us to redirect those funds to benefit the children at the La'Angum Learning Center."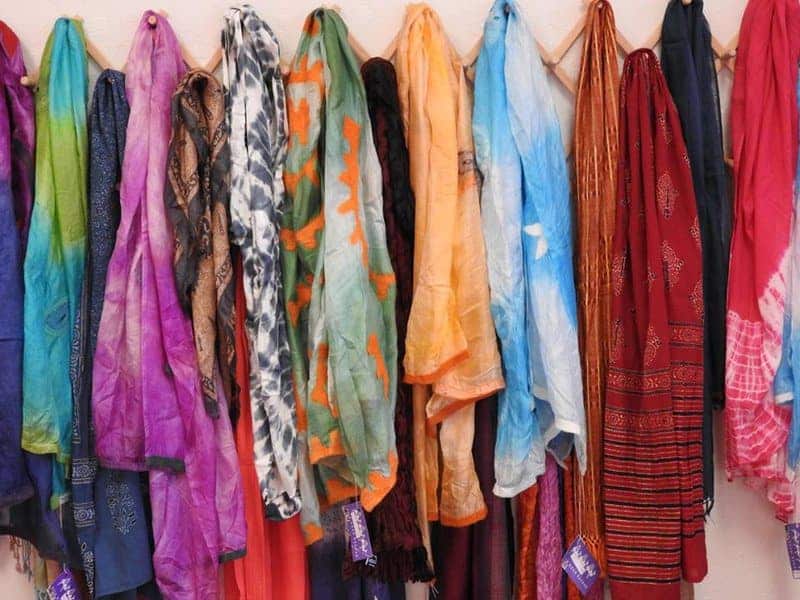 This year LLC has an enrollment of 278 students from pre-school through grade 6. The school's remote location, in a rural area without running water or electricity, brings the promise of literacy to children in the nearby, underserved villages. Education is offered to girls and boys, as well as children of all faiths. To date LLC has graduated three classes of 6th graders, who have moved on to junior high school. There are 35 pre-schoolers in this year's entering class.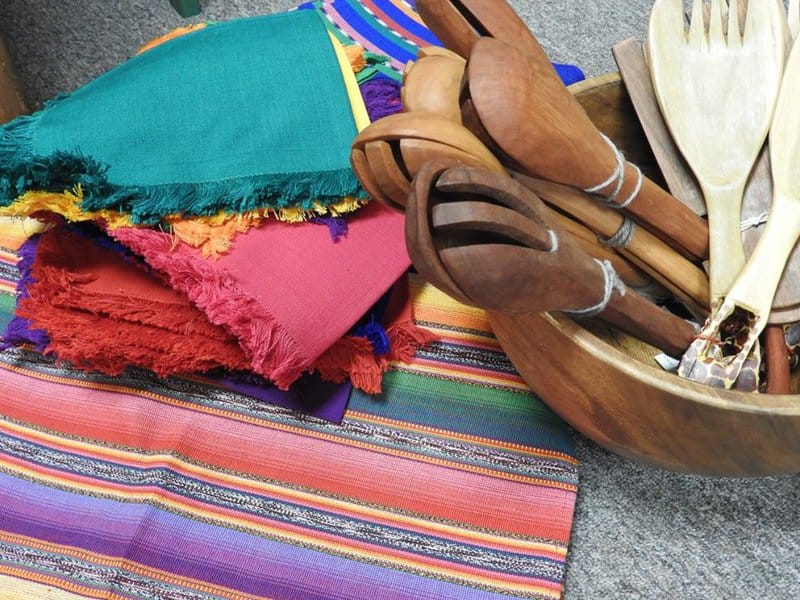 All Global Market merchandise is fair trade; it is purchased directly from artisans or from certified members of the Fair Trade Federation. Fair Trade principles include a guarantee that artisans are paid a fair price for their products. They also receive assistance with design development, quality control and improved working conditions. Global Market fair trade products come from countries on almost every continent.
More than 50 volunteers are involved in ordering the merchandise, setting up (and breaking down) the market each season, and staffing the market each holiday season. Some have been volunteering since PAMBE Ghana staged its first Global Market ten years ago.
Beginning Thursday, November 1, the Global Market hours are:
Noon – 6:00 pm Tuesdays through Saturdays.
It will close at 3:00 pm on Monday, December 24.
The Market is also available by appointment for private shopping and small group functions.
Time

(Thursday) 12:00 pm - 6:00 pm
Location

Sieber Apartments
Future Event Times in this Repeating Event Series
november 2, 2018 12:00 pmnovember 3, 2018 12:00 pmnovember 6, 2018 12:00 pmnovember 7, 2018 12:00 pmnovember 8, 2018 12:00 pmnovember 9, 2018 12:00 pmnovember 10, 2018 12:00 pmnovember 13, 2018 12:00 pmnovember 14, 2018 12:00 pmnovember 15, 2018 12:00 pmnovember 16, 2018 12:00 pmnovember 17, 2018 12:00 pmnovember 20, 2018 12:00 pmnovember 21, 2018 12:00 pmnovember 22, 2018 12:00 pmnovember 23, 2018 12:00 pmnovember 24, 2018 12:00 pmnovember 27, 2018 12:00 pmnovember 28, 2018 12:00 pmnovember 29, 2018 12:00 pmnovember 30, 2018 12:00 pmdecember 1, 2018 12:00 pmdecember 4, 2018 12:00 pmdecember 5, 2018 12:00 pmdecember 6, 2018 12:00 pmdecember 7, 2018 12:00 pmdecember 8, 2018 12:00 pmdecember 11, 2018 12:00 pmdecember 12, 2018 12:00 pmdecember 13, 2018 12:00 pmdecember 14, 2018 12:00 pmdecember 15, 2018 12:00 pmdecember 18, 2018 12:00 pmdecember 19, 2018 12:00 pmdecember 20, 2018 12:00 pmdecember 21, 2018 12:00 pmdecember 22, 2018 12:00 pm