21nov01janRhema Christmas Lights - Broken Arrowhttp://www.rhemalights.org/
Event Details

Join over 200,000 annual visitors at the Rhema Christmas Lights display and witness over two million lights and over 100,000 shimmering bulbs synchronized to Christmas music. This much-loved lights display in Broken Arrow began in 1982 and has been attracting thousands of visitors ever since. Visitors to the Rhema Christmas Lights event can drive through the lights in their own vehicle, get out of the car and walk around the park, or view the spectacular displays from a carriage. Horse-drawn carriage rides will be available on select evenings.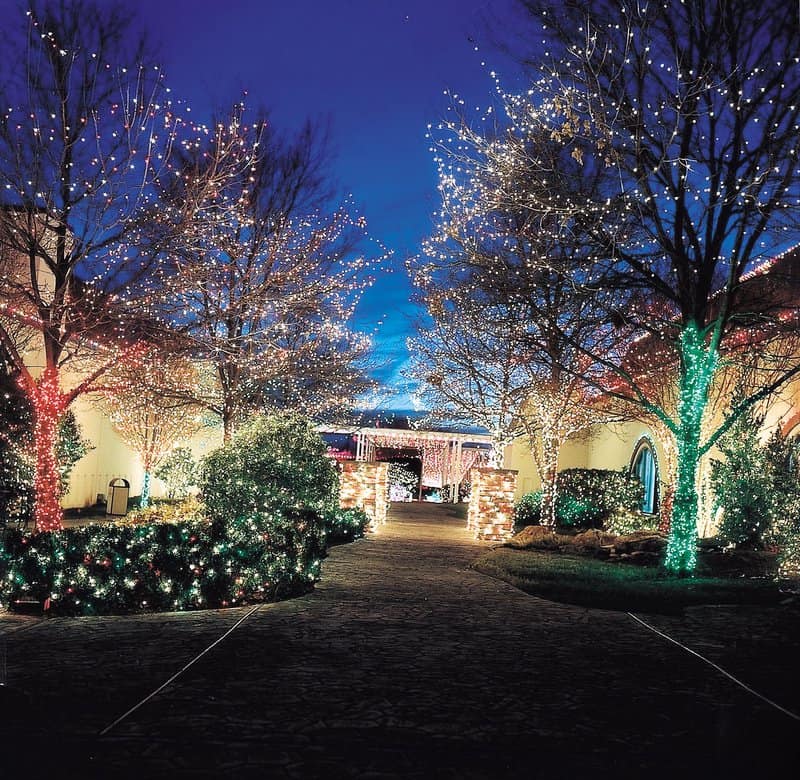 Don't miss the Rhema Park bridge, complete with over 90,000 lights draped across the bridge alone. Synchronized to both classic and modern Christmas music, these lights have delighted visitors of all ages. While there, enjoy concessions that include cups of hot chocolate, piping hot coffee or sweet apple cider while venturing into the displays. Popcorn, funnel cakes and other treats will also be available. Admission to Rhema Christmas Lights is free; however, donations are appreciated.
AMENITIES
Facility Amenities: 
ADA Compliant
General Information: 
Free admission
Group Amenities: 
Accommodates Tour Groups, Bus/Motorcoach Parking
Highway Corridors (within 5 mi.): 
I-44
Projected Attendance: 
200,000

HOURS
Monday: 
5:30 pm - 11:30 pm
Tuesday: 
5:30 pm - 11:30 pm
Wednesday: 
5:30 pm - 11:30 pm
Thursday: 
5:30 pm - 11:30 pm
Friday: 
5:30 pm - 11:30 pm
Saturday: 
5:30 pm - 11:30 pm
Sunday: 
5:30 pm - 11:30 pm
"Flip the Switch" will be held at 6 pm on November 21.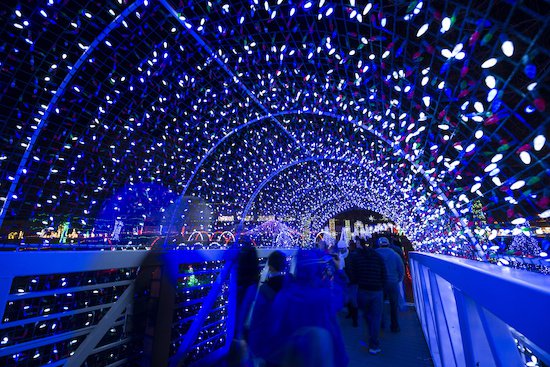 DIRECTIONS
From SH-51 (Broken Arrow Expy), take the N Elm Pl exit and go south approx. 3/4 mile, then go west on W Kenosha St approx. 1/4 mile; Rhema Bible Church is on the south side of the street.
About us
Admission is FREE. Donations are accepted.
Rhema Christmas Lights Extravaganza is a brilliant display of twinkling lights that began with about 60,000 lights in 1982. Today more than two million lights adorn the campus from Thanksgiving Eve (Wednesday, November 21, 2018 at 6 PM) through New Year's Day. The glittering lights will shine every day from 5:30 to 11:30 p.m. The display typically draws more than 200,000 visitors from Oklahoma and surrounding states. Admission is free.
Back again is the "Christmas tree forest." This year, it features a 22-foot tree, including a five-foot star, surrounded by smaller, beautifully lit metal trees. And as always, the vibrant Rhema Park bridge acts as a remarkable centerpiece for the entire display.
Rhema's Christmas lights display was designed to provide a safe, peaceful, and fun atmosphere in which people can enjoy the Christmas season. We want to bless our community and point visitors to the love of Jesus Christ and the real meaning of Christmas.
http://www.rhemalights.org/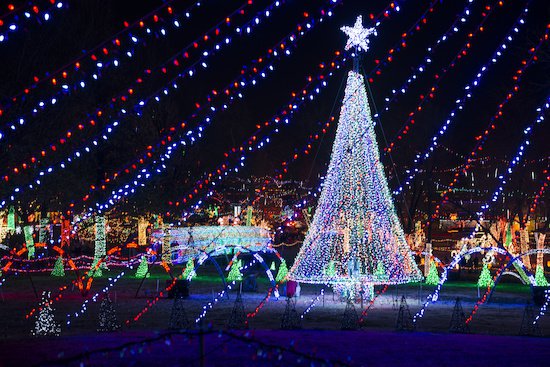 Carriage Rides
Times: 5:30 p.m. to 10:00 p.m.
---
2 Types of Carriages:
Open Top Carriages are $10 per person. Kids 5 years and under are free.
Private Carriages are a flat rate of $50. They can fit up to 4 adults.
Please note: Dates are subject to change due to weather. Cancellations and additions will be posted to John and Teresa's Carriages LLC Facebook ;age
No reservations—carriage rides are on a "first come-first serve basis"
Credit Cards are accepted
Dates:
November 22–24, Thursday - Saturday
November 30–December 1, Friday- Saturday
December 7 & 8, Friday & Saturday
December 14 & 15, Friday & Saturday
December 18–24, Tuesday–Christmas Eve (Monday)
Time

November 21 (Wednesday) 5:30 pm - January 1 (Tuesday) 11:30 pm
Location

Rhema Bible Church