14mar10:00 am5:00 pmTulsa Botanic Blooms
Event Details

Enjoy intoxicating fragrances and a kaleidoscope of color when more than 100,000 blossoms usher in spring at Tulsa Botanic Garden. At the annual Tulsa Botanic Blooms festival, guests can meander through one of the largest flower bulb displays in the area, which includes more than 62,000 tulips planted in Art Deco-inspired patterns. Walk through the Tandy Floral Terraces, Children's Discovery Garden and Lakeside Promenade trail, and take in views of hyacinths, daffodils, crocus, redbuds, irises and viburnums growing throughout the garden.
AMENITIES
Facility Amenities: 
ADA Compliant
Group Amenities: 
Accommodates Tour Groups, Bus/Motorcoach Parking, Group Rates Available, Tour Group Welcome Reception
Highway Corridors (within 5 mi.): 
US-412, US-75
Projected Attendance: 
6,000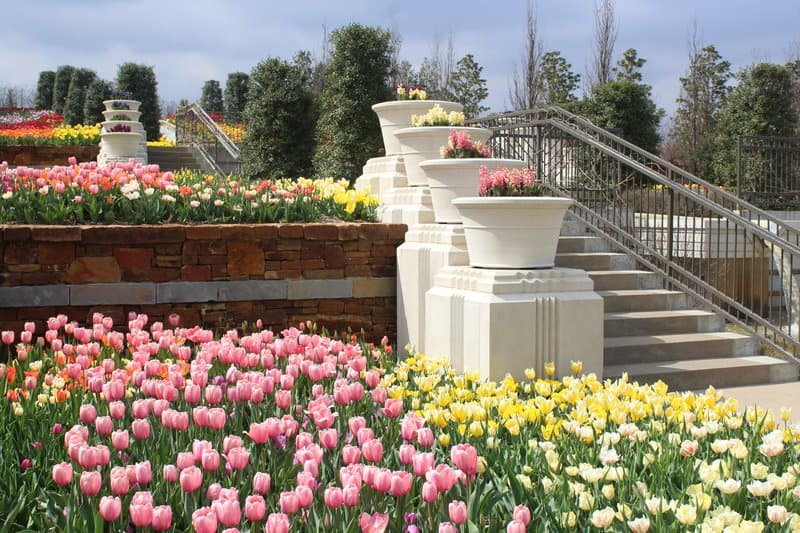 HOURS
Tuesday: 
10:00 am - 5:00 pm
Wednesday: 
10:00 am - 5:00 pm
Thursday: 
10:00 am - 8:00 pm
Friday: 
10:00 am - 5:00 pm
Saturday: 
10:00 am - 5:00 pm
Sunday: 
10:00 am - 5:00 pm
Extended hours on Thursdays during Daylight Saving Time.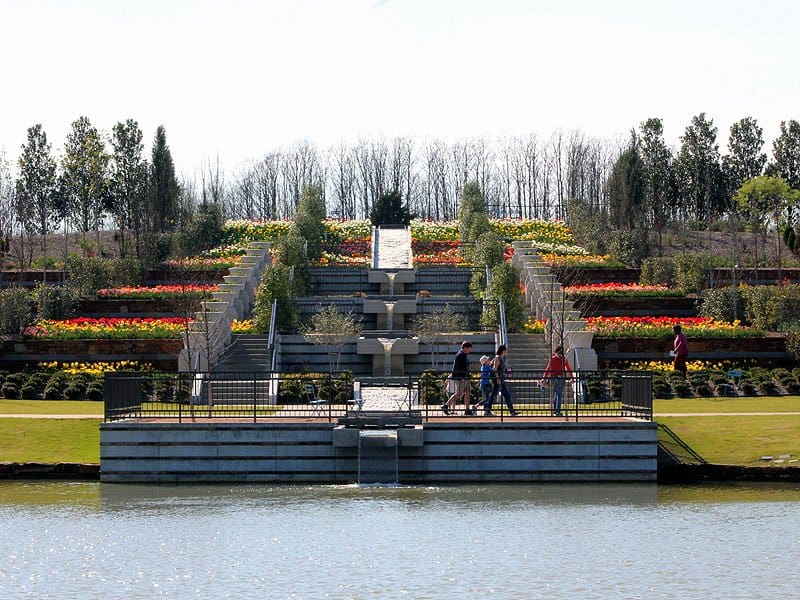 DIRECTIONS
Take I-44 E to Gilcrease Expy in Tulsa, and take 43rd St N 4.7 mi to Tulsa Botanic Dr in Osage County.
Time

(Thursday) 10:00 am - 5:00 pm
Location

Tulsa Botanic Garden
Future Event Times in this Repeating Event Series
march 15, 2019 10:00 ammarch 16, 2019 10:00 ammarch 17, 2019 10:00 ammarch 18, 2019 10:00 ammarch 19, 2019 10:00 am