The Wizards of Tech: Techsico & Todd Blackburn
You push a button on your phone, and you're connected to anyone you wish to speak with. You strike a key on your computer, and you have access to the entire world. You type a quick message on your cell, and a text can be sent to anyone anywhere. However, how is all of this possible and who is this Oz behind the curtain that makes all of these modern wonders available to us? Would you believe he is a Tulsa native with a dry sense of humor who began with an idea in his living room?Todd Blackburn is a founding partner of Techsico which began and is headquartered in Tulsa. The company has currently seven offices in six states with the other Oklahoma office in Oklahoma City. He and his business partner James Lytal started the company in Blackburn's dining room after having been laid off from MCI WorldCom. Both men were engineers for installs on the carrier side for the company from 1996-2000. Then MCI went into bankruptcy in 2000, they found themselves without a paycheck. That blow actually turned out to be a blessing in disguise. MCI still had to deploy its network, so it began using contractors. Already knowing the job, the two men became contractors with its former employer as its first client. Within six months and completion of its first year in business, the company made $50,000 in revenue.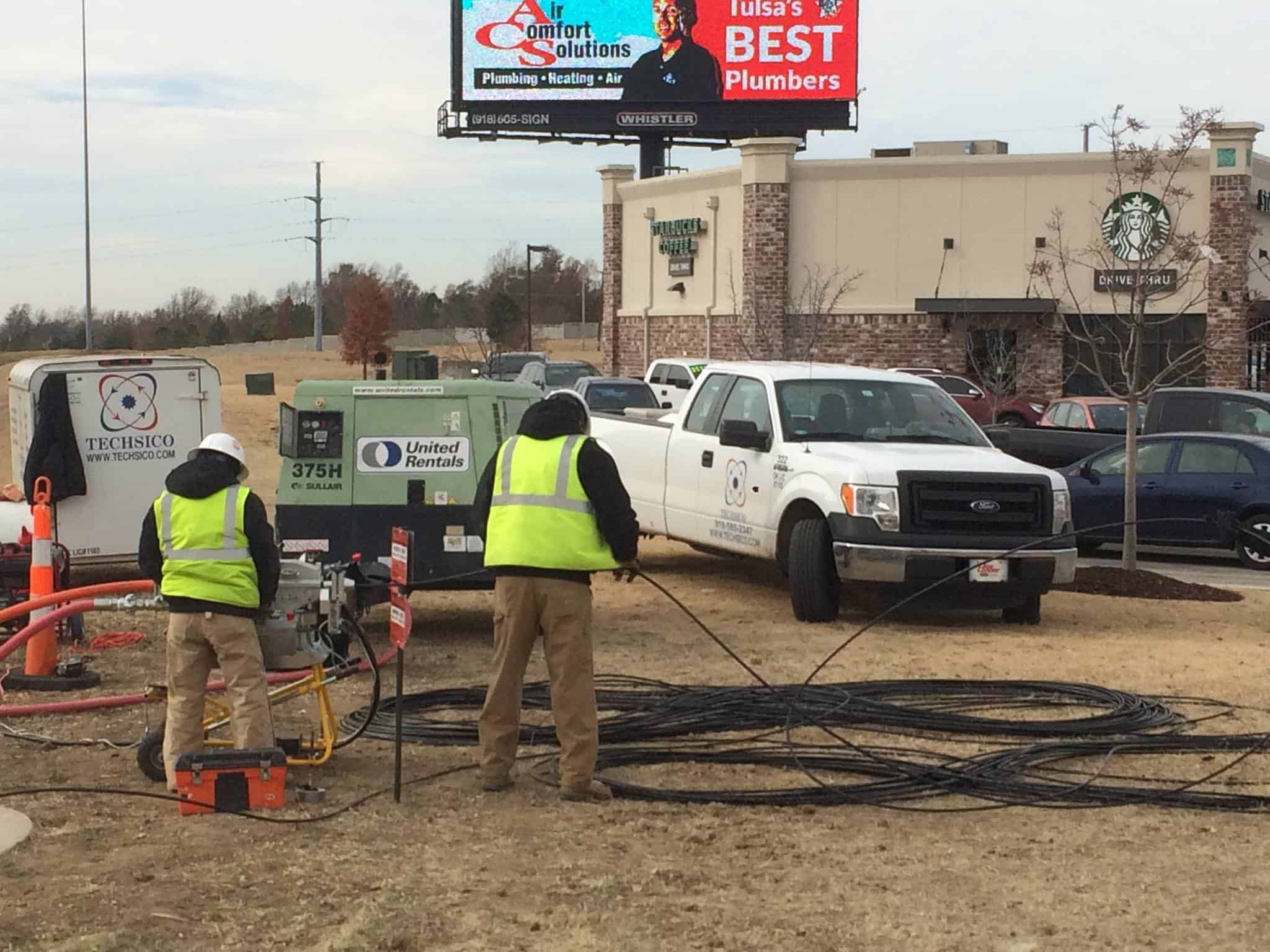 FROM THE TECHSICO FACEBOOK PAGE
Living on minimal salaries and remaining in Blackburn's dining room for 18 months coupled with a growing client list, allowed the company to move into its first office space in downtown Tulsa. That space was 900-square feet. Within two years, the company had outgrown that space and then opted to build a 3,500-square foot building with a 900-square foot warehouse. Two years later, the company built another 4,000-square foot warehouse to keep up with their growth. Four years later, the company had outgrown that location as well and then bought its current location at 9th & Hudson. This was an 18,000-square foot complex with 8,000 of that space for office use alone. Still growing, the company bought the adjoining property in 2016 and added yet another 13,000-square foot to its operation for a grand total of 11,000-square feet of office and 20,000-square feet of warehouse space in Tulsa alone.
Starting out with just the partners and one employee, the company, also began doing work for AT&T, Windstream, and others telephone carrier companies which provided home and business phone lines, and business internet applications over copper line. The focus at this time was hard line engineering and installation for the systems which ran from those lines such as the phone lines and data within business office settings. The company began rapid growth at this point.
"Each year we were practically doubling revenue. We continued this trend for the first ten years," Blackburn said. By 2005, the pair had already grown the company to eight employees. With the growing success, the company opened the new division Techsico Enterprise Solutions that same year. In laymen's terms for those of us who are techie deficient, this division worked with the low voltage side of technology. It targeted businesses that were in need of internet connectivity. It worked with the carriers of internet providers and the businesses themselves to bring companies into the modern age of web commerce. This technology included fiber optics, voice and data systems, wireless access points, business security, fire alarm systems, audio and visual, setting up servers and networks, troubleshooting and remote desktop support. Three years later in 2008, the company acquired its first competitor Pillar Communications. Following this, the company took six more competitors under its control.
As technology evolved, the wizards at Techsico kicked off Towers Unlimited in 2010. The company looked toward the sky and began building, updating and repairing cell phone towers. Think back to the stone-age for a minute, and you may remember 1G technology…oh the horror! Techisco is the company that continually brings us out of those dark ages. Each update from 1G to 2G, then 3G to 4G to LTE to the latest 5G technology happens through the efforts of those behind the curtain. Although the tower remains viable, the other components such as radios and antennas must be changed to accept the new technology. With this new feather in the company cap, the partners' success kept gaining momentum and growing alongside the technology it provided.
"One of the reasons we have been successful is we're big on if we say we will do it, we will do it. And if we miss something, we don't go back after the customer with change orders," Blackburn said. He added that they offer top talent and don't "nickel and dime" the customer. Also, they meet their commitments, which drives good retention, he said.
"One of the other things I believe attributes to our success is that neither one of us owners take out of the company. We pay ourselves a salary and leave the profits to reinvest in the company continuing to build it. We have left the majority of the profits in the company," Blackburn explained.
As for profits and what that means to Oklahoma, the enterprise division alone generates $10 million per year. With this and the people employed, it brings a lot of positive to the state. The other divisions located in other states produce an additional $15 million. For the Oz behind the curtain who dropped out of college to become a 'learn on the job' engineer, this is truly a dream come true.
It takes heart, courage, and brains to build a successful dream. Blackburn and Lytal did this…and they were already home when they began their journey down the yellow brick road and over the rainbow to success.
"To be honest, every time we would move to a new building, in my head I thought, this will last us a long time, and we will be able to grow. Even with the first 900 square foot building, I thought oh we have room for four or five employees, and this space is going to take us five years in the future. It didn't. It lasted one or two years. Each year I say well we're probably as big as we are going to get and two years down the road were growing even larger. It never ceases to amaze me," Blackburn said. Following his business success in Oklahoma, Blackburn has recently decided to bring his skills and insight into politics. He has recently thrown his hat into the political ring by running for District 77 in the House of Representatives.
As the Wizard of Oz said, "Pay no attention to the man behind the curtain." Most of us probably don't pay attention to what is going on behind the curtain. We simply push a button, strike a key or type a text and magical things happen that connects us to one another and our world. Perhaps, just this once though, we recognize the great wizards behind the curtain who keep us all on our very own yellow brick road to success.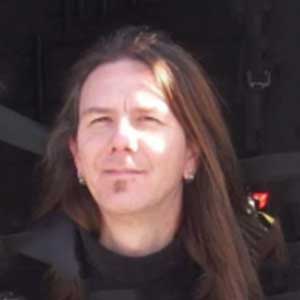 C.L. Harmon a journalist and author.
He Has worked for several newspapers as a reporter and was the managing editor for a daily before starting his own paper, The Mannford Reporter in Mannford, Oklahoma. 
The Mannford Reporter came with many life lessons and experiences that I may share one day. For now my focus and my love is Uniquelahoma!
(Visited 27 times, 1 visits today)