Leon Russell & Opportunity Knox, Building a Legacy one landmark at a time.
As she sat amid the hustle and bustle of the diner's morning breakfast rush sporting a red Church Studio tee and a slight sense of anxiety, I couldn't help but feel like I was sitting with a celebrity. Dipping her tea bag into a hot cup of water, she soon appeared relieved to have made her appointment with me and offered a warm smile once we were seated. She had already been meeting people since 7 a.m.; it was now 10, and she was right on time.
I admit I felt a bit nervous initially, but that feeling soon faded as we began to converse. I had been hoping for quite some time to have the opportunity to write about Teresa Knox. I learned some time ago about her and believed that she is the very definition of vision; a woman who sees value in what is broken, beauty in what is decaying, and faith in what can be. With a fresh cup of coffee before me and pen in hand, I jotted down bits and pieces of her life in my notebook. Each stroke of the pen confirmed my belief that I was in the presence of vision.
Allow Me To Introduce Teresa Knox
Although I consider her a celebrity, she would never refer to herself that way. The reason is partly that she is too humble to see herself that way and partly because she is too gracious to admit it even if she did. She would probably say that she is a person who finds purpose in everything she does, a person raised on the wrong side of the tracks who understands we define ourselves by our actions, not our circumstances.
For those who may not know her name, she can be recognized for her accomplishments and causes. The list reads as an impressive resume of ingenuity and preservation. We met to talk about her latest project, the restoration and eventual reopening of famous Tulsa musician Leon Russell's recording studio, The Church Studio, which she purchased in 2016. And we will get to that project soon. But to understand her reason for taking on such a challenging project, it is necessary to know about Knox, the person.
She is the founder of Community Care, Oklahoma Technical, and Clary Sage Colleges in Tulsa. She founded Community Care first under Dental Directions, The School of Dental Assisting, which she started while working as a dental assistant. She got into this profession at 18 years of age after growing up in what she called "poor." She explained that people in that situation often live with low self-esteem and tend to make poor choices due to that feeling.
Unlike many people in her position who found escapes from drug dependency or crime, she was willing to work hard and let her mistakes become a teacher. She spent three years as a carhop for Sonic Drive-In, building a work ethic and learning business lessons from books she checked out from the library that still follow her. These experiences gave her the confidence to move in a new direction.

Becoming A Better Decision Maker
"Dental assisting probably saved my life," Knox said. Initially heading down a negative path in life, the profession gave her a sense of pride and self-worth that had been lacking in her life to that point. This new perspective allowed her to become what she called "a better decision-maker," which ultimately led to her as an advocate for others who needed an opportunity to make better decisions in their lives. She realized early in her chosen profession that she had a knack for training and decided to market that skill.
So she placed a four-dollar ad in the classified ads of Tulsa World offering to train people to become dental assistants. As a young single mom working in a dental practice, she borrowed some equipment from the dentist for whom she was working and began training people at her Riverside Drive apartment on Saturdays. Things were going well…for a while anyway, she explained. Then her first snag hit when the state attorney general sent her a "nasty" letter informing her she was operating a school illegally and would have to stop and pay back the money she had accepted from her students.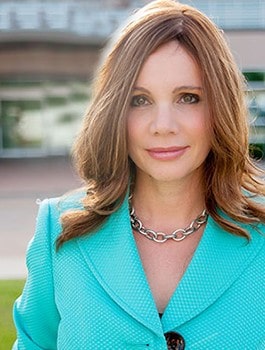 The School of Hard Knox
"I was scared. I was devastated. I didn't know I had to be licensed." She said. She then spoke with her employer and offered to work for free if he would allow her to use his office to teach her dental assisting classes. He agreed, and she became licensed a short time later, eventually turning that into the for-profit school Dental Directions. Community Care College was developed from that endeavor with the other two schools a few years later.
With her confidence and desire to give others opportunities, she, along with others who shared her vision, created a learning legacy that continually grows while offering multiple programs of various studies to hundreds of students each year. The school has produced thousands of graduates since its inception in 1995.
"I made so many mistakes. But I would build on each success and learn from trial and error. I have a silly blog called 'The School of Hard Knox,' a play on my last name. It was the school of hard knocks." She quipped. She added that she loves to work with start-up businesses now and shares all she has learned. She admits that she was a "screw-up" and knows how difficult it is to keep going when money is tight.
Entrepreneurs can't afford to pay for services such as attorneys and accountants that benefit business owners. She used her knowledge and experience to help business owners understand that old business principle are still the best. Treating others better than you want to be treated, the customer is always right, giving back to the community, and genuinely showing gratitude are just a few of the ideas she offers to others. She said these, along with perseverance, bring about success.
"I made so many mistakes. But I would build on each success and learn from trial and error. I have a silly blog called 'The School of Hard Knox,' a play on my last name, and it was the school of hard knocks."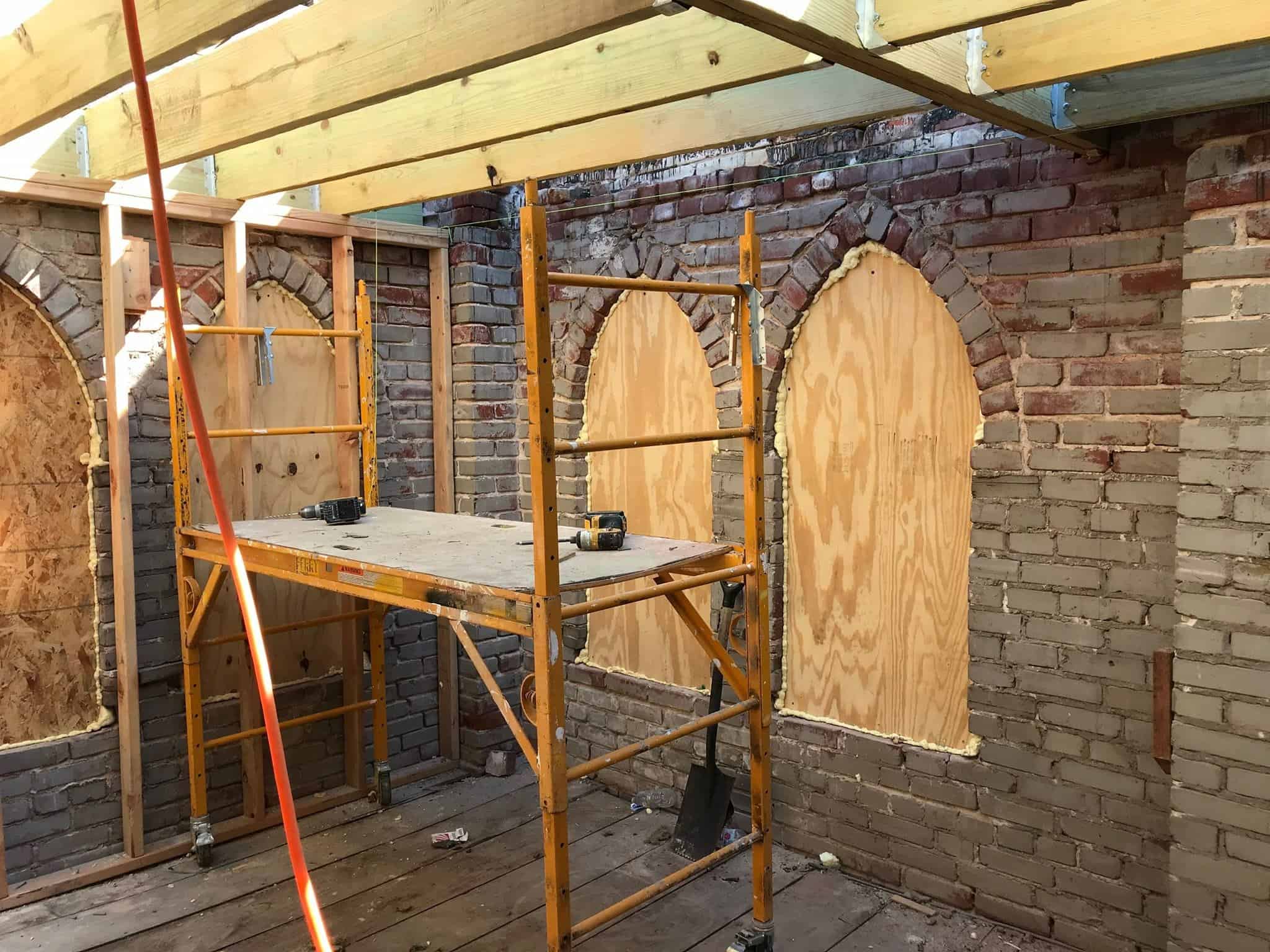 Graduating To Greater Things
"At our 20th anniversary, I was going to sell the colleges, and then I chickened out. I panicked. I thought about it, prayed about it, and went to bed one night to awaken with the decision to make the organization a non-profit. It made sense. We employed the most helpful team, hadn't raised tuition in over a decade, gave millions away in scholarships, and I felt like we were running a mission at the campus," Knox said.
It took two years to make the change, but upon completion, she stepped down as CEO, moved out of operations, and was voted on to become a board member. She had been tied to the schools for over 20 years, and now they would no longer be a part of her daily life. She found herself in a "funk" and realized that she was going through the grieving process. She also realized that the future was waiting with open arms.
She was already enjoying commercial real estate development. Still, She wanted to expand that business and pursue her love of historical preservation. She first purchased a property near the historic Circle Cinema in Tulsa and began restoring that with a friend. Soon to follow were various properties in the Pearl District, including the Church Studio. Her love of Leon Russell's music would be the hook, and the studio would be her most excellent historical catch.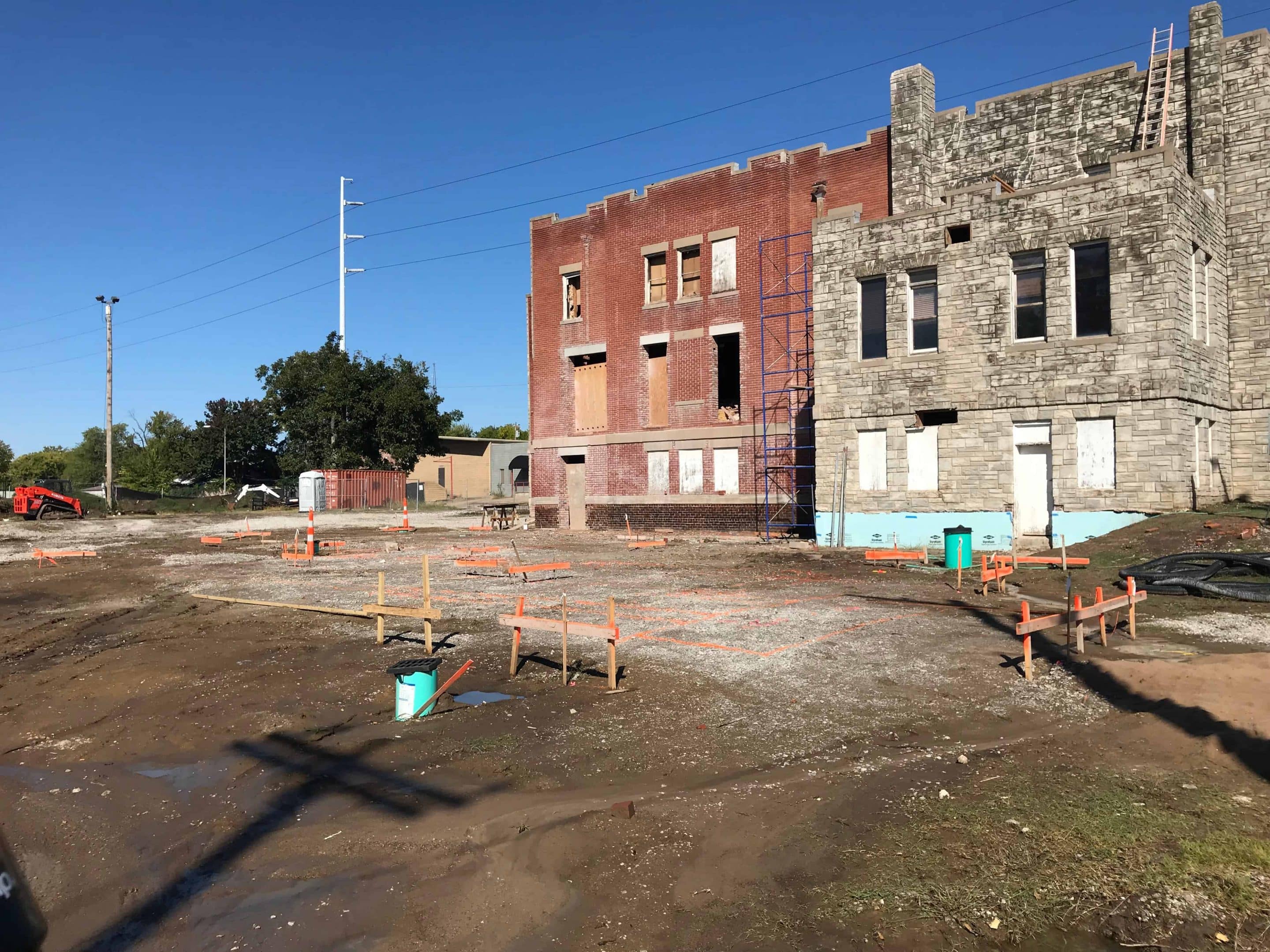 Finding A New Church
"First off, I am a huge Leon Russell fan. He was so talented, and I don't think a lot of people truly realize the talent that he was. He wasn't just a singer but a brilliant songwriter, composer, and entrepreneur. He was a top musician in the country in 1972 and could have gone anywhere. But, he chose to come back to his hometown. That alone is incredible," she said. For her, it was as though she was drawn to The Church Studio as almost hearing Russell's melody of 'Stranger in a Strange Land' beckoning her to turn the forgotten Stranger into a new friend.
With a nudge from her big brother, Larry-another huge Leon Russell fan—she found herself driving past it and even picking up the garbage that drifted onto the property. She sought out the owner and bought the studio without even going inside.
"At that point, I wanted it so badly! I wanted to bring it back to its original glory. I wanted it to be a positive reflection on Leon Russell." He hadn't passed away then but did a couple of months later. Russell had turned the church into a studio in the spring of 1972. It was also the home office of Shelter Records. Russell closed the studio in 1976, and it was eventually sold. Knox purchased the studio in August 2016 and decided to breathe new life into a withering landmark.
She did not know Russell and was "purely a fan" but held his legacy in high regard as someone who mentored and propelled so many artists, including Tom Petty & The Heartbreakers, Dwight Twilley, and the Gap Band, to stardom and for developing the "Tulsa Sound" with Tulsa native singer/songwriter J.J. Cale.
Famed guitarist Eric Clapton would pick up this sound and record Cale's songs 'After Midnight' and 'Cocaine.' Lynyrd Skynyrd would also record his song 'Call Me The Breeze.' Leon's magnetism and the other Tulsa Sound musicians like Walt Richmond, David Teegarden, Carl Radle, Jamie Oldaker, Jimmy Markham, and Chuck Blackwell, to name a few, also attracted greats to Oklahoma, such as Willie Nelson, Tom Petty, Bob Seger, Peter Tosh, Freddy King, George Harrison, Ringo Starr, Kansas, Eric Clapton, Taj Mahal, Bob Dylan, and Bonnie Raitt.
"At that point, I wanted it so badly! I wanted to bring it back to its original glory. I wanted it to be a positive reflection on Leon Russell."
"I not only want to honor Leon's legacy but have a place that inspires a younger generation of musicians and is an incubation center for these artists. I am very excited about this and believe the studio will be a destination for veteran musicians and new talent alike," she said. After the restoration is complete next year, the studio will be an analog and digital state-of-the-art recording studio.
She hopes to make The Church Studio a beautiful and functional facility that can compete with the major studios worldwide. In addition, Knox has also been able to get the studio listed on the National Register of Historic Places. He is making it the home to the Church Studio Archive, a 4,000-piece collection associated with Leon Russell, The Tulsa Sound, Shelter Records, and the historic church.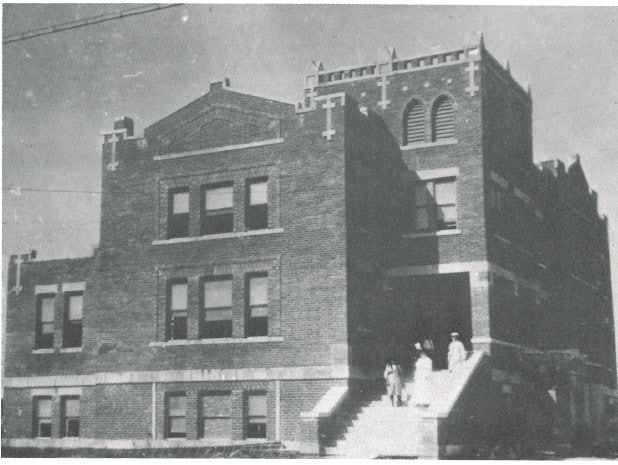 Charity Begins At Home
There is also The Church Studio Music Foundation which focuses on the preservation of the studio as a landmark, the legacy of Leon Russell, the promotion of the Tulsa Sound, and engaging the general public through music, programs, film, video, recording, and activities. She is an avid lover of her home city of Tulsa.
She has recently completed restoring a historical building in the Kendall Whittier neighborhood. She is in the process of restoring the Harwelden Mansion in Tulsa. The three-story mansion was built in 1923 by Tulsa oilman and philanthropist Earl Harwell. Recently, it has been used to host weddings, fundraisers, and other events. Knox plans to keep that tradition and add a boutique hotel element while preserving its historical significance. "In the future, I'd like to continue identifying historic properties that need attention, care, and love and bring them back to relevance," she said.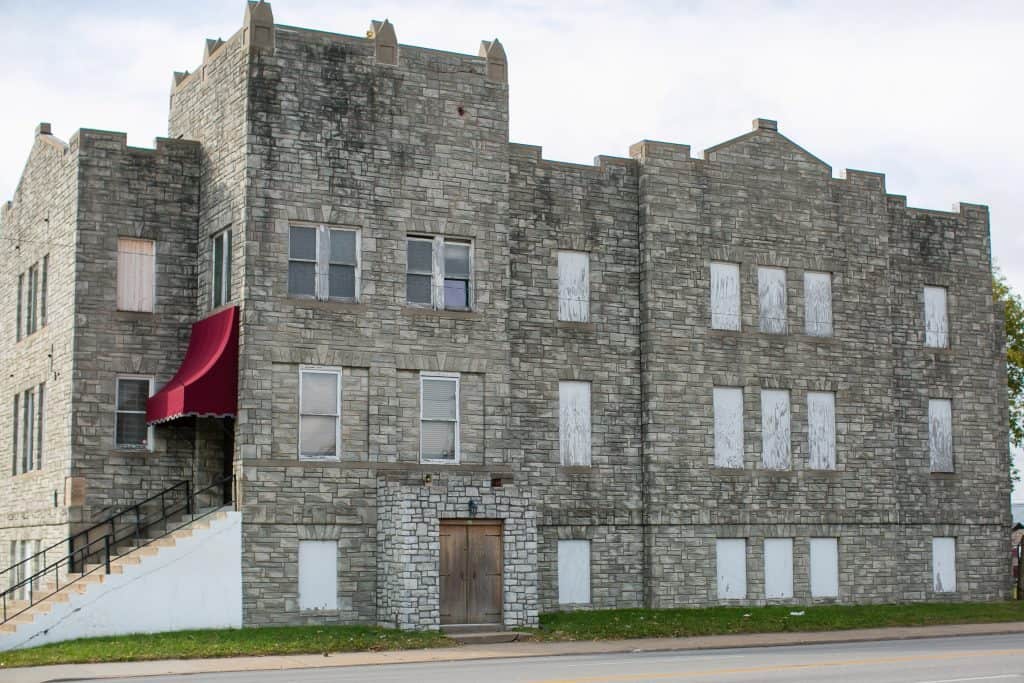 Writer's Church Sermon
Much can be said about Knox, much more than can be written here. Her life, with its interests, passions, and beliefs, weave together in this complex and beautiful pattern making it difficult to categorize and explain her with a simple definition. This pattern of hers connects and reconnects to everything in her life, continually building a legacy while preserving the heritage of so many others and then offering them opportunities for so many more to create new gifts.
Whether it's a student from one of the schools she founded, a contemporary musician who will be given a chance to make a mark in the music world, a historian who appreciates her restoration efforts, or just a fan who believes he had coffee and tea with a celebrity at a Tulsa diner, I think we could all agree that landmarks are created when someone takes the time, effort and passion for building them. Teresa Knox has become one of those Tulsa landmarks. I bet Leon would be proud!
For more information about The Church Studio and its history, visit https://thechurchstudio.com/.
To learn more about The Church Studio Foundation, visit https://thechurchstudio.com/foundation/.