For many, the sight of an open highway can lead to moments of nostalgia, reminding one of the family trips and warm welcomes. For others, they inspire a sense of adventure, the promise of something new that contains an element of danger. And yet, there is danger out amongst the asphalt and winding roads. These snake-like routes web their way throughout the country, interlinking one state to another and providing endless hours for reflection. But unfortunately, not all of these travelers arrive safely at their destinations.
Vehicular fatalities are rising, jumping an amazing ten percent from 2020 to 2021. Many blame this sudden explosion in numbers on the sudden freedom from the confining plague that swept the world, while others point their finger at the use of cell phones. But for some of these highways, it seems to be business as usual. From Phoenix, Arizona, to Las Vegas, Nevada, there lies a perilous stretch of road titled U.S. 93. Its sharp curves edged by jagged mountain-sides and drop-offs are littered with the white crosses of remembrance; eerie warnings of a momentary lapse in reason.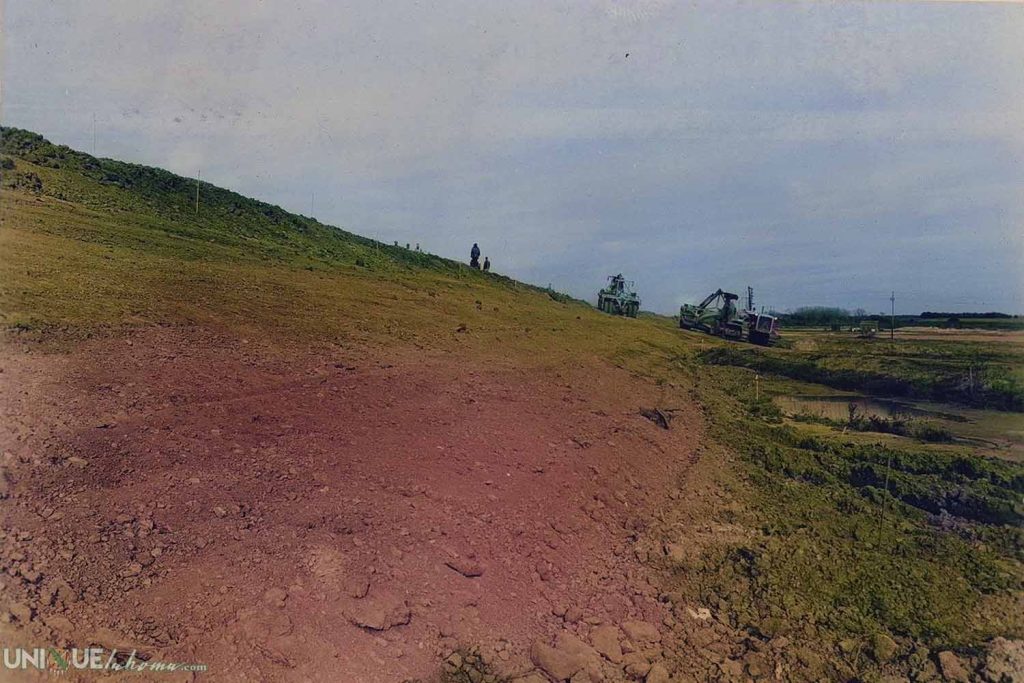 But there is another highway that offers just as much peril. Stretching from near Madge, Oklahoma, to near Ft. Smith, Arkansas. Oklahoma State Highway 9 has become infamous and enveloped in legend. One would think that a highway containing three hundred and forty-eight miles would be more equal to where these accidents occur, but that is not the case. Within an eighteen-mile stretch, a section from I-35 to 156th st, lies a path filled with the remnants of horror and sorrow. Over the years, drastic measures have been enacted, including the widening of some places, as well as placing stop lights in others.

These precautionary procedures are like defense mechanisms, designed to control both speed and attention, and yet the highway still manages to claim its share of the unwary. Perhaps there is more to it than just double lanes and equitable shoulders. As pointed out before, there are legends. According to some, while traveling east, you might run into The Mad Cyclist, who, according to the legend, appears on the westbound lane, his single headlight seeming to flicker as it draws closer. Then, just as he is about to pass, whips his bike into your lane, aiming it for the front of you're car. This would, indeed, cause one to panic.

Another tale concerns an unknown walker, who can be seen wandering the side of number nine, his arm outstretched and his thumb pointing skyward. On the rare nights that he appears, it is said that the moon has reached its final waning state, but don't bother stopping to offer him a ride because if you do, you'll find that no one is there. Is he yet another victim claimed by the mysterious pavement? Does he still linger along the winding road hoping to be found, or has he become lost within the miles that now hold him captive?

Maybe he is on his way to meet the lady at the bridge. Before it was widened, it was not uncommon to see dangling pieces of automobiles attached to the heavily damaged side rails of the 72nd bridge. A masterful trap unknowingly designed to snare those who were in a hurry and not afraid to pass on the right. Their choice of jumping ahead was a narrow shoulder that suddenly disappeared into awaiting metal posts designed to stop.

It is at this bridge that a transparent form can be seen leaning over the side, gazing down into the darkness as if waiting for something. Or, perhaps, trying to figure out why and how it happened. Below lies the running water of a knowing creek. A flowing crevice that has been known to cling to whatever it has taken for as long as it could. Was our lady one of those unfortunate fallen? Did she flounder away, forgotten, as careless traffic continued to pass from above?
The statistics don't lie when it comes to State Highway 9. An alarming amount of tragedies are the result of single-car wrecks, people who, for one reason or another, suddenly plunge into a darkness that only they can see, leaving scraps of sorrow and mystery. Remember this; if you find yourself traveling east out of Norman, there are secrets hidden within this stretch of highway, and no one is talking.