He is not a large man in stature but puts a paintbrush in his hand, and he becomes larger than life. Frank Lorenzo of Pawhuska is the first to say that he prefers to paint outside the lines. Even as a young man with crayons, he realized that he interpreted life differently. It's what his family called a "visionary touch." His family realized his unique take on his surroundings and encouraged him to color his world as a young artist at ten.
FINDING INSPIRATION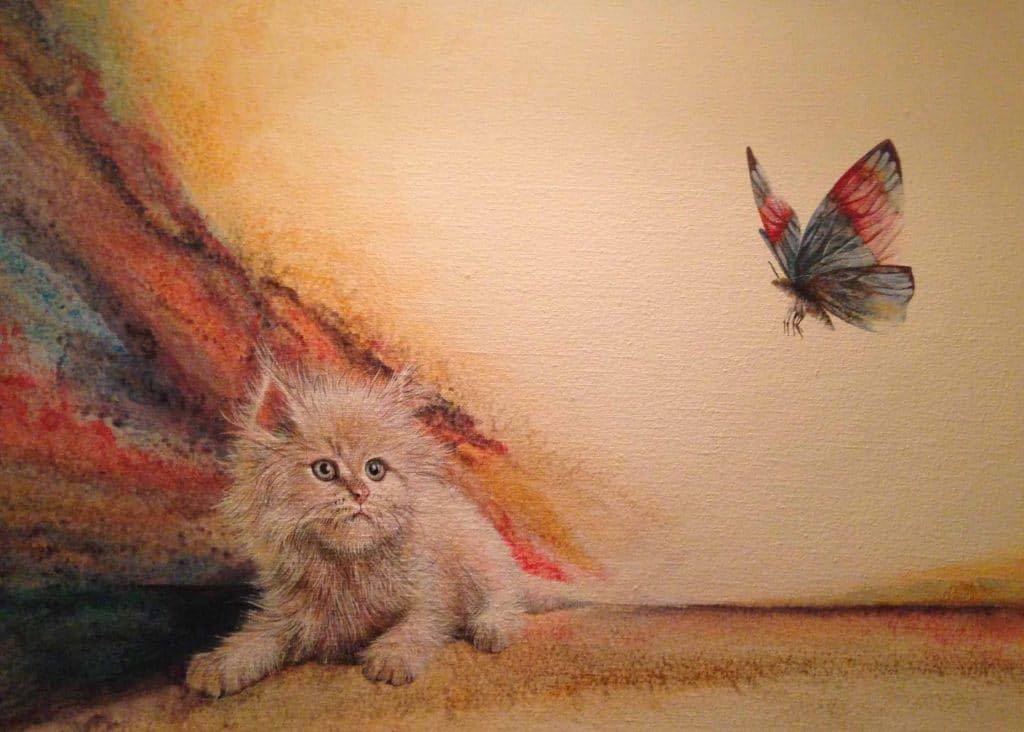 Spending a great deal of time at his grandparents' farm while growing up, he found that though his surroundings were his subject matter, they were not his only inspiration; much of that, he explained, came from inside him. Seeing things as they were and drawing them was not the vision he saw from his internal eye; seeing them as a collection of items needing to be placed in a manner that gave them new meaning was the vision—as with any visionary, seeing the world differently than others opens up a new course of thought.
Although Lorenzo did not quite understand this as a child, he did feel that what he expressed through his art was somehow different. The incorporation of those images surrounding him into a work of art set him apart. "I feel it. I sense it. I use colors to create that feeling," is how Lorenzo describes where his ideas come from. Art is not a single idea but a collaboration of feelings that materialize into a single work of art.
A STROKE OF GENIUS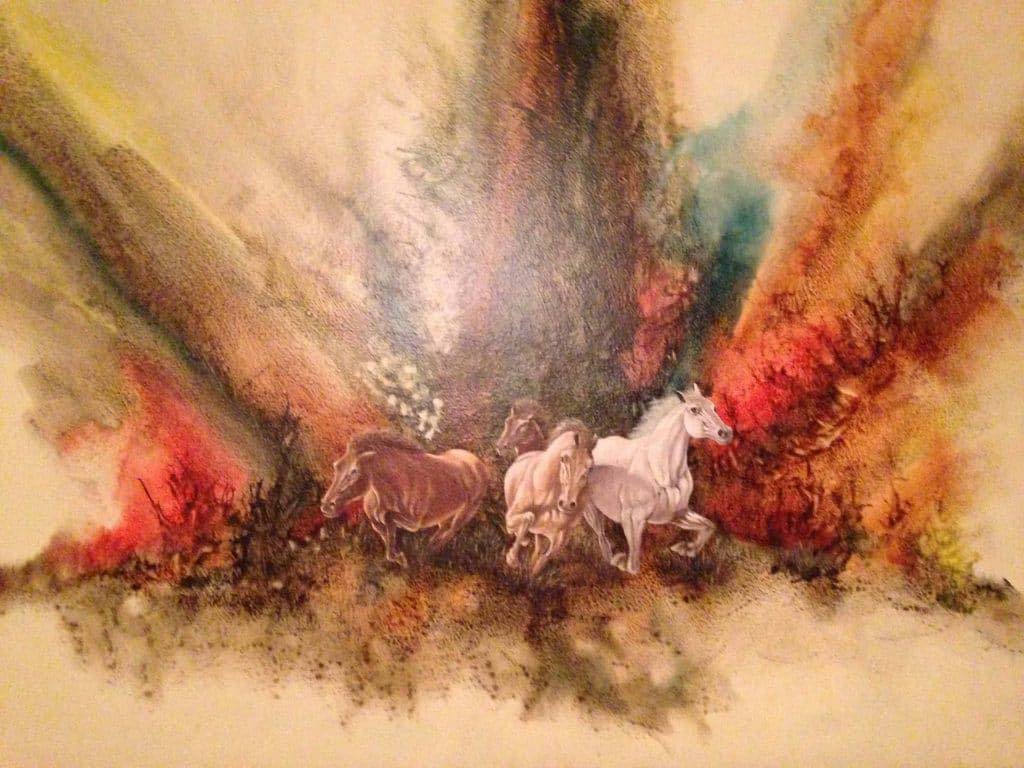 "I try to create an element that people can respond to." Painting is like a liquid puzzle, with each stroke of the brush laying a new piece, thus connecting them into a complete image. He explained that painters want people to relate to the feeling of what they are painting. The light became an essential element, and he constantly works to connect to the aspects of life and bring that light to those who experience his works of art. He has an innate sense of seeing what is beyond the surface of an object.
"I like color and the light. The light is the beyond element. It is the essence of giving life to an object or thing," Lorenzo said. As an art teacher, he would ask his students to create by exploring beyond what they could see. His concept is using the light and allowing his art to grow out of the morning. Lorenzo was a teacher at a high school and college for ten years. As a high school teacher, in 1975, he was selected as one of the Most Outstanding Educators of America.
MOLDING A VISION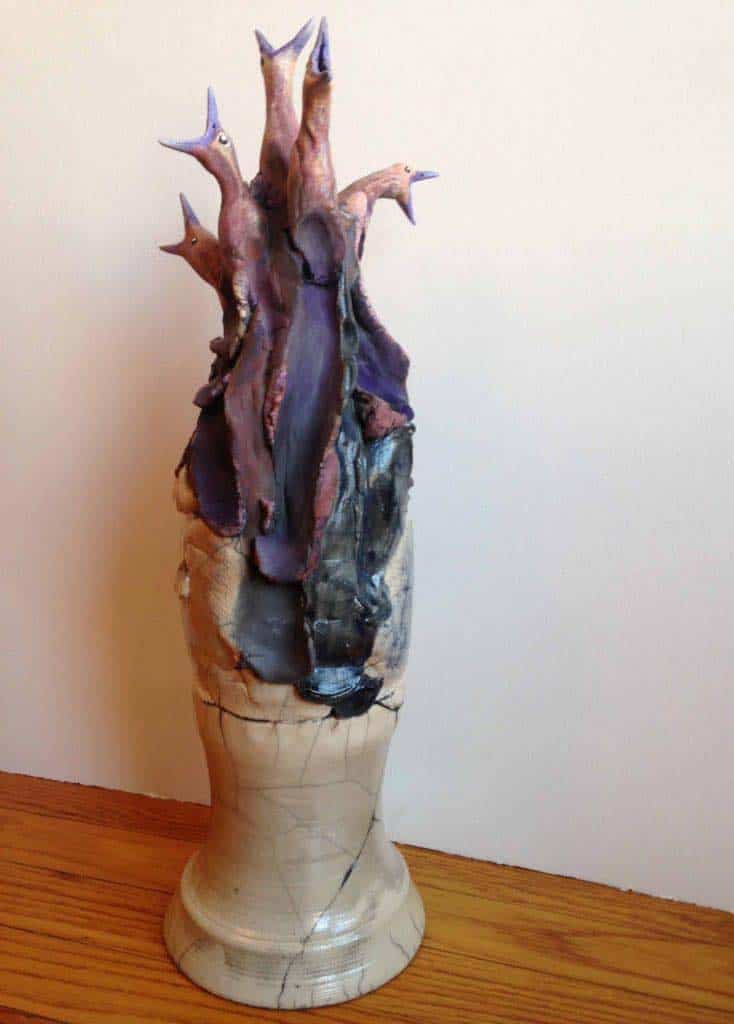 . In addition to painting the world around him, he also has a background in classical pottery, even once making a complete table set during college. As with his painting, he uses the same philosophy of not letting the clay become the art but using colors through a technique he created to allow the art to grow out of the clay. He is a skilled, wheel thrown, classical potter; he also attended San Francisco State University to work on a Masters of Art in ceramics, with a concentration in Raku. (A low firing process inspired by the traditional Japanese.) "I believe the level of commitment creates the level of success," Lorenzo explained.
In 1984, he was selected to exhibit four paintings in Paris, France's Salon des Nation juried show. His image "Fury" won an international award. The idea was made into a litho Limited Edition Print.
BURIED TREASURE
This Oklahoma artist uses nature to define the concepts in his art. B rds seem to be a strong presence for humanity, and they are calming, he said. "y job as a creator is to bury a treasure that others can seek out in the art and hopefully discover what I buried."
Lorenzo is a recipient of many awards in painting and pottery. Or his productive years in creating works of art, he has exhibited in galleries and museums and is recognized nationally and internationally. He is considered a creative Renaissance person, combining fantasy, reality, emotion, and dynamic color to juxtapose what is real and not actual. His biography reflects an early interest in creating art and the challenge evolving through architecture and back into the painting and pottery world. The skill, talent, and commitment are the response to his creations.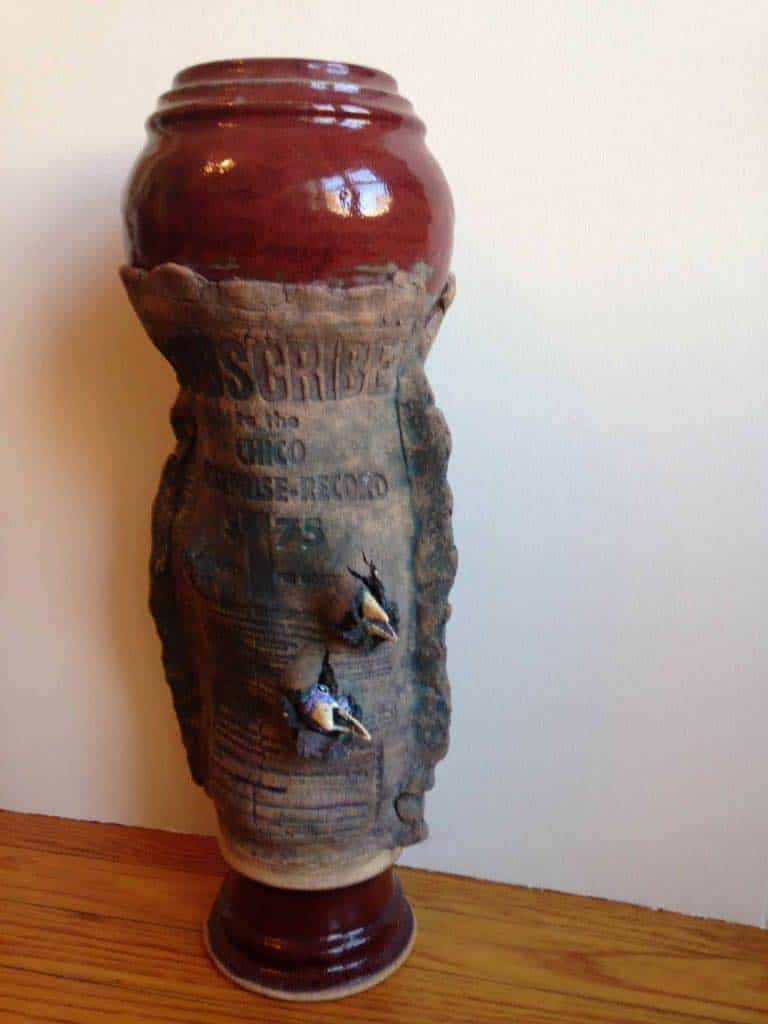 In addition to his artistic abilities, Lorenzo has also used his talents to cross barriers that lead into areas of the world that are mostly acquainted with the math and science of life. Due to divergent creative interests that occurred from 1985 to 2015, Frank moved into real estate development and later into becoming an Associate Member of the American Institute of Architects. He established an architectural design business, restored and certified a building that became a registered historical landmark, and was an associate director of the AIA's local chapter. He published a Homeowners Portable Construction Handbook.
To view Lorenzo's work or inquire as to purchasing his pieces, visit artistfranklorenzopainterpotter.wordpress.com