Dale Lewis Follows The Road to Discovery
Individuality is one of the most abundant resources in Oklahoma. This is not to say that individuality isn't prevalent in other places as well. But Oklahoma seems to have it almost oozing from the soil itself…much like the oil in our ground. There is almost always a great story to hear about someone or some event drifting upon the Oklahoma breeze at any given time. Of course, it's always the people who are the most interesting. Sometime back I discovered one of these people. In a small town theatre, he spoke of murder, intrigue, and mystery. He continued about an eight-year investigative journey, his ties to a wealthy Oklahoma family forged from a decades-old crime and his bizarre relationship with a suspected murderer and convict. I left that night knowing that I must speak with this man again.
Chub's autograph on a canvas bag used by cowboys for holding ropes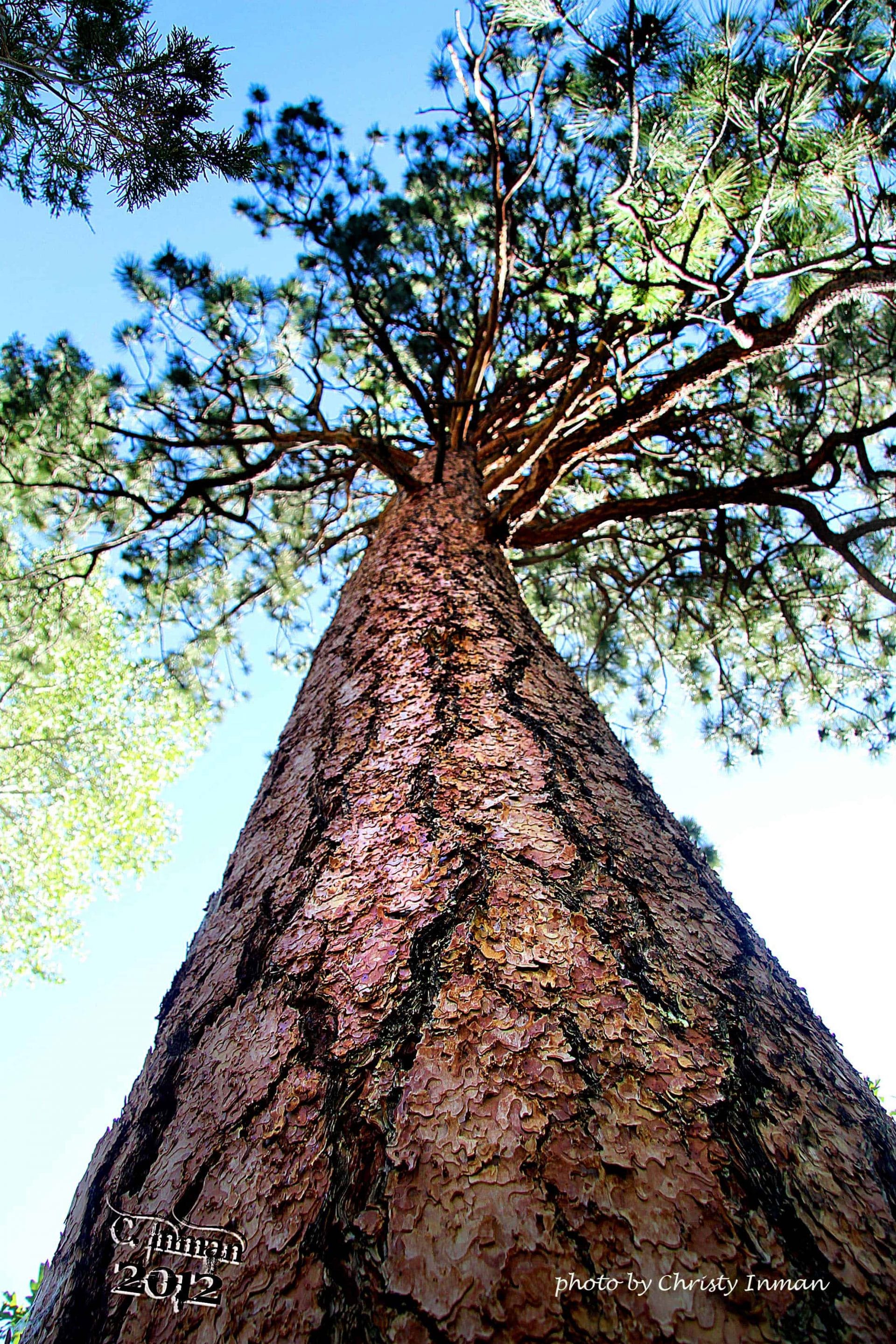 Meet Buffalo Dale Lewis
His name is Buffalo Dale Lewis, and he is another example of the rich individuality of this state we call home. But, before delving into the murder and intrigue, let's learn a little about Buffalo Dale. He is a drifter type, "a bit of a hired gun as a writer" who follows a road map of not destinations, but of roads to interest. Born in Parsons, Kansas in 1951, his family moved to Bartlesville, Oklahoma at the age of three. Growing up in the local school system and then attending different colleges where he played sports and became involved in the YMCA, he didn't seem to be moving toward a type of career where he would help shed light on one of the most famous murders in the state.
Kicking Off A Carrer In Writing
After his college years, he would drift into the security profession. Never wanting to pursue a career in law enforcement, private investigating and protecting celebrities while traveling the country, seemed a good fit for him. But more than a paycheck, it also gave him the opportunity to see and experience the world outside of Oklahoma. These revelations would eventually prompt him to put pen to paper and write about subjects of interest to him even though he had no training as a writer.
Once Dale had many years under his belt in the security field, he returned to Bartlesville and picked up his interests in working with various non-profit organizations he supports. It was at this point he got the idea to write to support their fundraisers. This would lead to a weekly column with the Bartlesville Examiner-Enterprise newspaper and a new opportunity to explore his curious nature and history. As he began to expand on the subject matter, writing about places he had seen in his travels, his readership grew, and his column was picked up by other newspapers through Stephens Media.
The Subject Matter Gets Darker
"I just ventured out and started writing about people who I thought lived good lives and did good things," Lewis said. After that, however, his interest grew into writing about the darker elements in life. It paid off. His readers were as engaged as ever wanting to know more about what interested this literary gunslinger for hire. One such story was the Whitey Bulger murder trial. Bulger was the organized crime boss of the Winter Hill Gang in Boston. Many might remember his name in connection with Tulsa businessman Roger Wheeler's murder in 1981. He covered that trial at the federal courthouse in Boston for several months. As a result of this new direction, his readership continued to increase…as did his interest in other similar stories such the American Sniper trial in Stephenville, Texas, which he also covered.
Anderson Was The Last To See Mullendore Alive
At this point, Lewis began filming his interviews with Anderson. He still had not conceived the idea for the book at that time. It was still just an interesting subject matter which he wrote about once each month in his column. But Lewis' interest in the unsolved murder kept growing. So he sought out others who were involved in the original investigation. What became clear early on was that Anderson was Mullendore's employee and the last person to see him alive. Even with Anderson, the prime suspect, the case remained unsolved. Lewis wanted to know why.
The circumstances surrounding the case are interesting in many ways. This case is certainly one of those that even television could not sum up in a one-hour crime show. There are many questions about how such a high profile murder can remain unsolved and why justice seemed to be left to die in the dew along with 32-year-old Mullendore that September in 1970. Without giving away details about the book, I will say that this story is certainly one that sheds light and darkness on a subject that only gains interest as time passes.
We All Leave Footprints
Lewis is a unique individual. He is one of those Oklahomans whose entire life and career choices seem to have led him to a life of discovery for himself and others. We all leave footprints; some leave them in the dew running away, others in the pages of history and then there is Lewis, who leaves them in his path to discovery.
Notes on the Author and Interview
Footprints in the Dew has been on the Oklahoma Best Seller list multiple times including at the number one position since its release almost two years ago.
Lewis travels the country for book signings and the theatre shows of film interviews like the one I attended last year and mentioned at the beginning of this article. It is time well spent to listen to Lewis speak about this case and his involvement for anyone who is interested in the Mullendore murder or just a good old Oklahoma story. He has hinted to another book that is a "similar type story" as Footprints in the Dew that will hopefully be released by Christmas of this year. Another great Oklahoma story that is drifting upon the breeze it seems…
PUBLISHER'S NOTE: Many details of Lewis' book were intentionally omitted from this article due to our desire to keep just enough intrigue for the public to want to experience the story for themselves. It is an interesting journey about one of Oklahoma's most mysterious murder cases that should be discovered within the pages presented by the author.
To Purchase a copy of Footprints In The Dew you can use our Amazon Link and help support this site!
You can also find a lower cost edition direct from the author's website OriginalBuffaloDale.com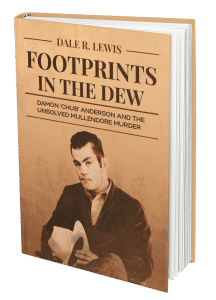 Footprints In The Dew Book