Kelly B. Todd: Helping Children One Session At A Time
If necessity is the mother of invention then need must be the father of charity. Across the globe, there are organizations whose purpose is to help those who may not otherwise be able to receive assistance. Each one of these offers a service to humanity that is met by those who understand that just a small amount of effort can make have a huge impact in someone else's life. In Muskogee, there is such a place which makes such an impact in families with special needs children.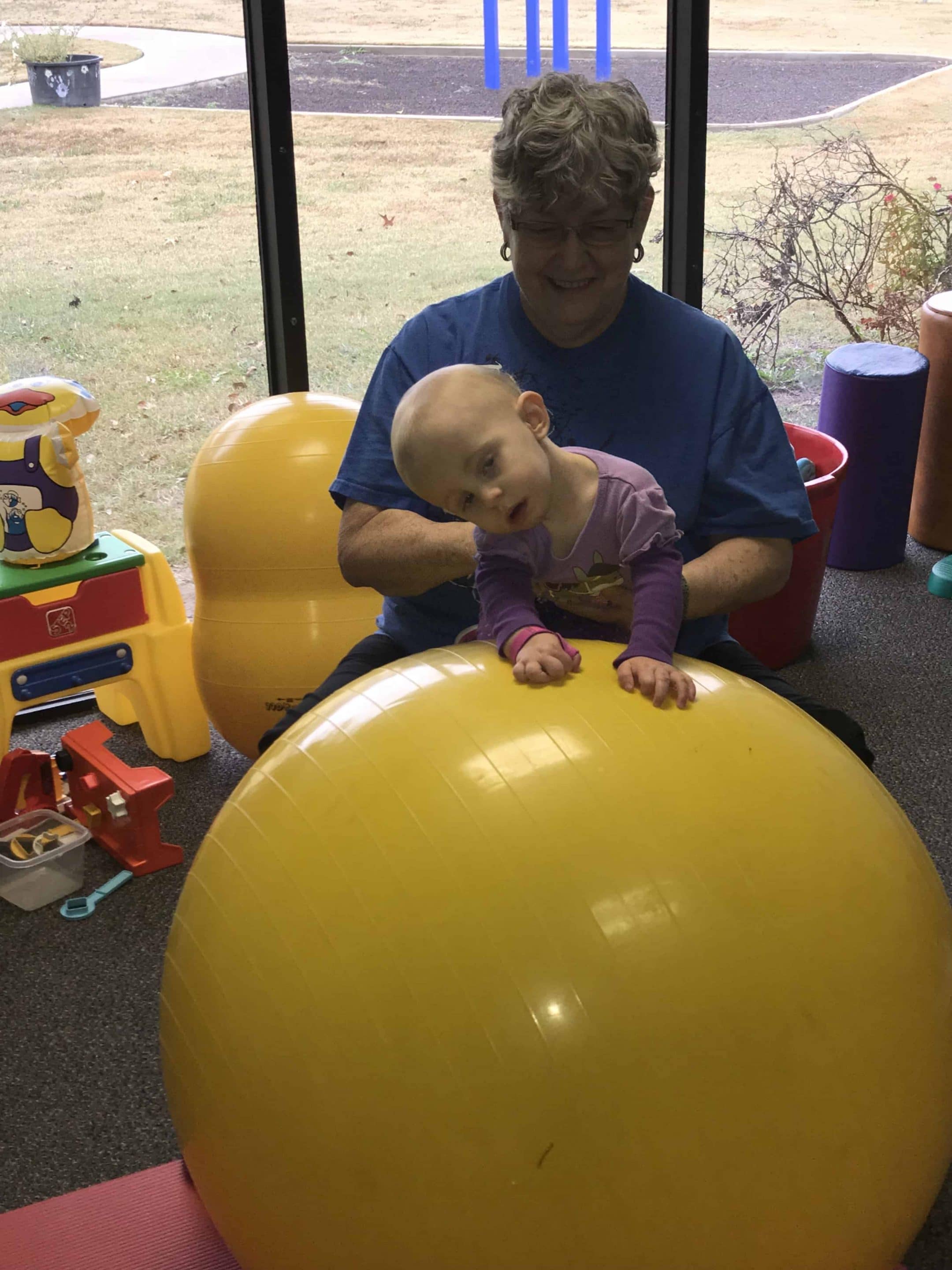 The Kelly B. Todd Cerebral Palsy & Neuro-Muscular Foundation has its mission rooted in helping those families who are faced with the added challenges of raising children with physically limited capabilities. Not only helping, but doing so free of charge.
The foundation (Center) began in 1975 under the name Green Country but changed in 1979 after the death of Kelly Todd whose parents David and Beverly Todd founded the center. When Kelly was diagnosed with cerebral palsy, the couple realized that there weren't any facilities in the Muskogee area to help children like Kelly with outpatient therapy…so they started one.
The couple met with staff at the Muskogee Regional Medical Center, doctors, and business leaders to help orchestrate an initiative that would soon become the foundation. That year began a 43 year-run of no charge therapy for special needs children, according to the foundation's Executive Director Sharon Riggs. She explained that any child who is referred by a pediatrician for therapy is welcome. The Center sees children from newborns to 21 years of age.
As the Center is a non-charging facility to the families of special needs children, Riggs has used grant writing to acquire money. This allows the center to keep up with its mission. Two different grants in recent years have allowed for a speech-language pathologist, a second physical therapist and an occupational therapist to be brought into the Center. This was an important step as it allowed the focus to not only be on children with cerebral palsy but with any child who with suffers neurological and muscular disorders as well as injury-related conditions and autistic children.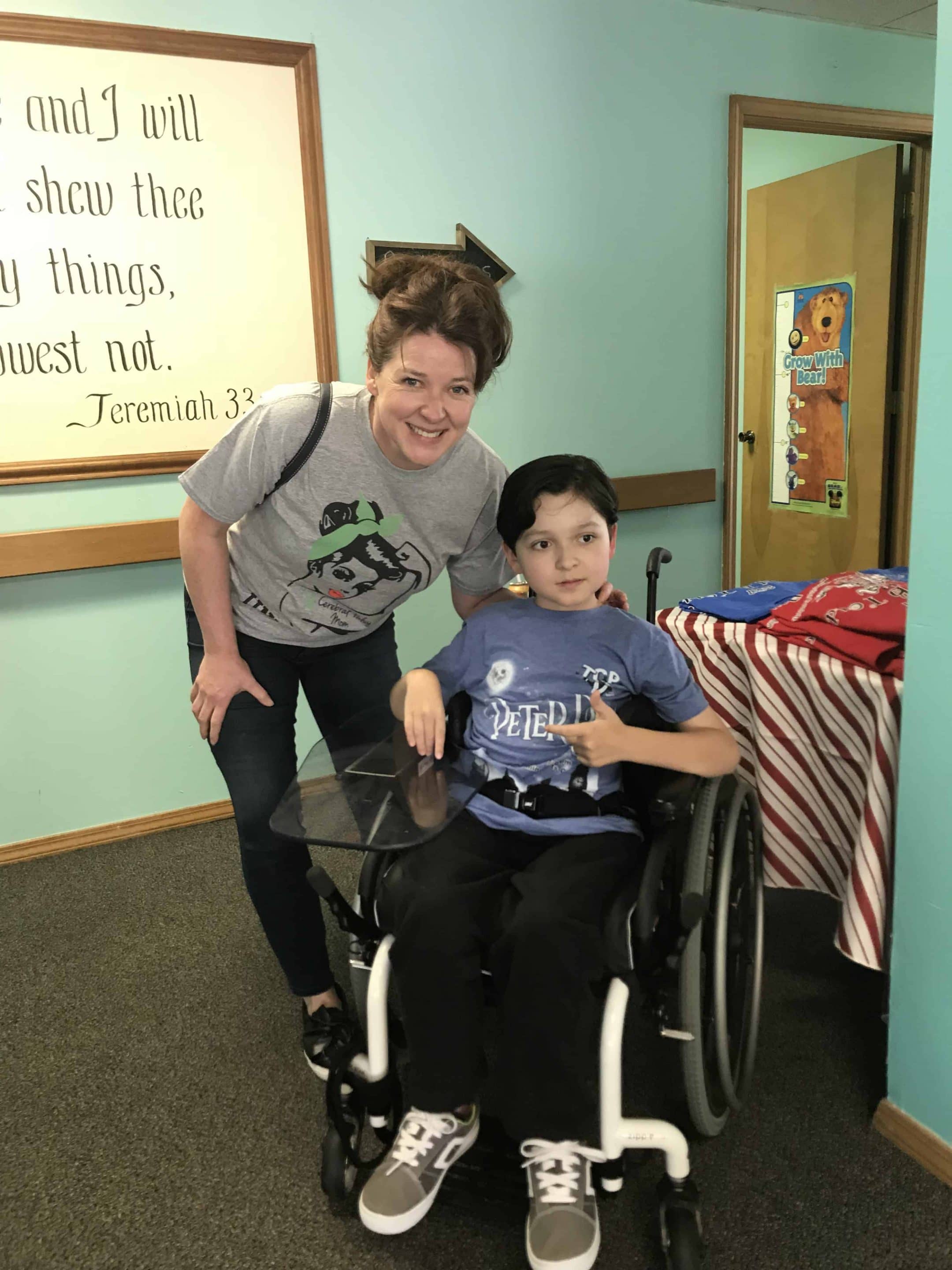 "Funding is getting harder and harder each year," Riggs said. Sooner Care and families with insurance are billed to help cover the costs of operations, but it is not sufficient. So in addition to these sources, there is still much funding necessary to keep up with the rising costs of maintaining the facility. Fundraising is a large part of acquiring those much-needed funds.
One fundraiser is the Christmas home Tour which is held each December. There is also "A Night in the Tropics" held in June and this year a special charity golf tournament in Tahlequah is scheduled for May 21. Riggs explained that it is vital people understand how important these fundraisers are to the families who utilize the center. She added that 95 percent of the money coming into the center is for program use with the remaining five for administrative.
There is also a huge need for volunteers as many of the services needed at the center can't be afforded with its limited budget. Volunteering not only helps get chores accomplished. It also allows people who have not been involved with special needs children to garner an understanding of what that world is like for these children and their families. Also, it offers insight as to how much enrichment is brought into these children's lives through learning and overcoming obstacles that most of us take for granted.
Riggs said that she hopes this article helps get the word out about what they are providing to these families and the needs required to maintain the Center. She understands that the majority of people, who do not have close associations with special needs children and their families, don't give much thought about the challenges they face simply due to not being exposed to that element within our society. She added that once people become familiar with Center and the difference it makes in the lives of these children, they often become involved with the foundation.
Once people become aware that facilities like Kelly B. Todd are the only places where children can obtain the therapy that offers them a better quality of life, they understand the importance that one hour of volunteer work, one donation or just one simple visit to the Center can make in a child's life.
For more information about donating or volunteering, visit www.kbtoddcpcenter.org