What will OU do with it in 2021?

The University of Oklahoma Sooners kick off the 2021 season under the leadership of fifth-year Head Coach Lincoln Riley. In addition to capturing conference championship in all his seasons as Head Coach, Riley has also produced two Heisman Trophy winners and boasts a 45-8 record overall for a .849 winning percentage, the third most among current college football coaches. It has been a tremendous start for the young coach.
Interestingly, even with his historically strong start, there has been an albatross hanging around the collective neck of this thoroughly accomplished team. The accomplishments over the last few years have been tremendous but, among the University of Oklahoma faithful, expectations are high. Namely, Sooner Nation has a strong itch to add to that national championship total, and they look poised to do just that.
University of Oklahoma

While they are ripe for a championship now, you could say that Riley got things started when he hired Alex Grinch to become the team's defensive coordinator in 2019. Prior to Grinch's arrival, the Sooners' holes on defense were completely juxtaposed to their high-powered offense and is a primary reason the Sooners were unable to bring a National Championship home during their four playoff appearances.
As he gets started in his third season with the Sooners, Grinch has completely changed the narrative of the University of Oklahoma defense. Both in conference and nationally, they have improved in every major category. Providing they make it to the playoffs, it is unlikely the other teams in the running for the national championship will have the light load of previous years in contending with the OU defense. When you consider how prolific the University of Oklahoma is on the offensive side of the field, it is easy to see why anticipations are high for the 2021 season.

In a recent interview with Sports Illustrated, Riley said, "Like, of course, we have high expectations. This is Oklahoma, what do you expect?" in reference to contending for the national championship. He went on to say, "Part of our expectation is to be able to block out any outside noise and remain focused on us being our best. I don't care what team what year, win, loss, whatever. When we've played at a high level and controlled the things we can control, we've won just about all of them. I can't think of one that I feel like we just had no shot."

His confidence isn't surprising considering he has Heisman front runner Spencer Rattler leading this year's team at quarterback, and the Sooner's are starting off the year ranked number two nationally behind Alabama, last year's national championship team. There is no longer a lingering hangover on the defensive side of the ball from years past, and the Sooners are a very mature and extremely poised team. This season's National Championship game will be played on January 10, 2022, in Indianapolis, Indiana. Get ready because of our expectation; once that day is done, that title is coming back to Oklahoma.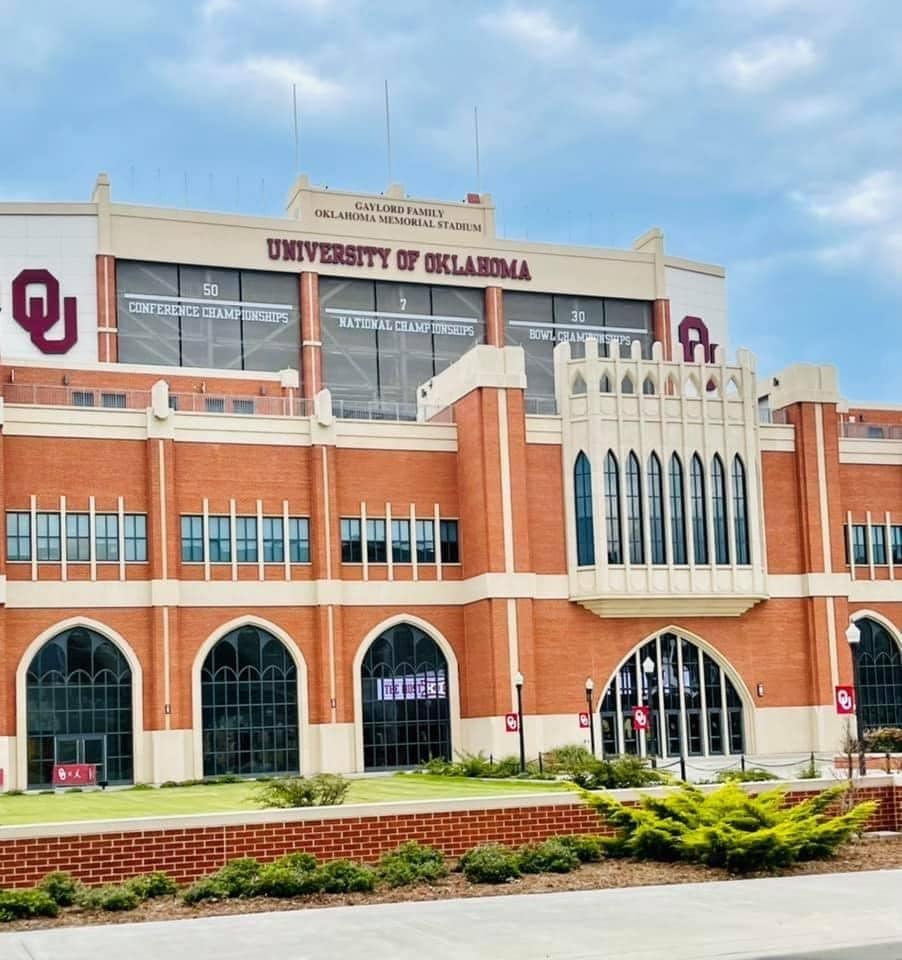 Uniquelahoma keeps its eyes on all of Oklahoma. Keep up with our latest articles on Uniquelahom.com and follow us on Facebook and Twitter. We would love to hear from you, so drop us a message on Facebook!